2013
2013
UCC student is the first to document year abroad in Mexico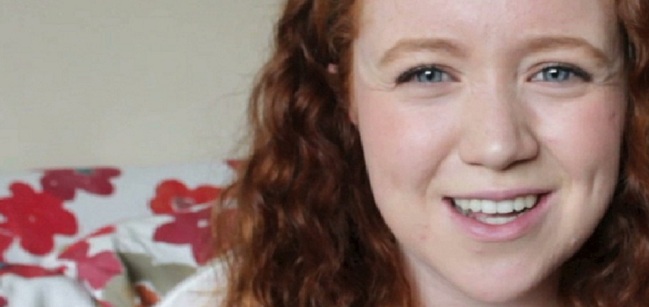 Grace O Leary, third year UCC student of Commerce and Hispanic, has started a Youtube channel to document her year abroad in Mexico.
As part of her degree, Grace will study at University of Guadalajara for one semester, followed by an internship in the nearby city of Zapopan. In order to document her year, Grace will make regular video blogs of her travels, exposing the reality of student life in another continent. For a pale skinned red-haired twenty year old, Mexico seems to be a brave choice, and as the first student to take on such a project she has received a lot of attention in Ireland, and in Mexico. "I was given the option to study in Spain or Mexico. I didn't even need an hour to decide, Mexico was always for me. I knew since I started studying in UCC that I would have this opportunity to go away for a year and I never thought twice about it".

As a popular singer-songwriter, Grace leaves behind a large fan base in Cork city and says that she wants a way to keep her followers involved in her life. In her debut video Grace explains that she will make these vlogs for her friends and family to watch, but more importantly for other students, all over the world. "So many students are apprehensive about their year away because they have no idea what to expect. I think these vlogs will be a really valuable resource for 2nd year college students preparing to go away or even 2nd level students thinking about choosing a language course with their third year abroad".

Grace uploads a new video every week and so far has published videos of adventures ranging from a volcano climb to a trip to the well known town of Tequila. To follow Grace's year you can check her out on Facebook by searching Grace O Leary, and watch the vlogs for yourself by searching "ThisisGrace" on YouTube, and see this small town Irish girls adventure in Mexico.
To follow Grace and her adventures in Mexico, subscribe to her YouTube channel:
http://www.youtube.com/channel/UC0XhMuuAWNVF_HkUH3ARDjA?feature=watch