News
News
Nick Cotter on The Late Late Show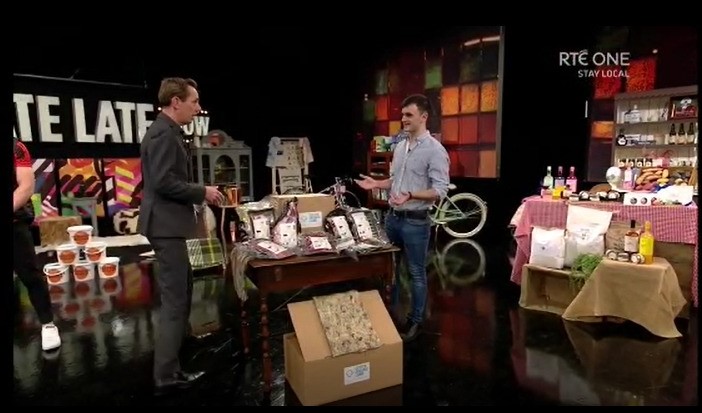 Quercus Innovation/Entrepreneurship scholar, Nick Cotter, was on The Late Late Show with Ryan Tubridy.
The November 6th show was a special edition highlighting and promoting small to medium Irish businesses, and Nick was there to showcase Cotter's Organic Lamb, a company set up by him and his brother Jack. Cotter's Organic Lamb is Bord Bia assured, organic, 100% grass fed and carbon neutral, and it won the 2019 Irish Quality Food Award.
Nick represented himself, his business and the Quercus programme very well on the show, so much so that they are now inundated with orders. Well done Nick!