2021
2021
Aoife Slyne Delivers Research Talk at New Horizons in Medical Research Conference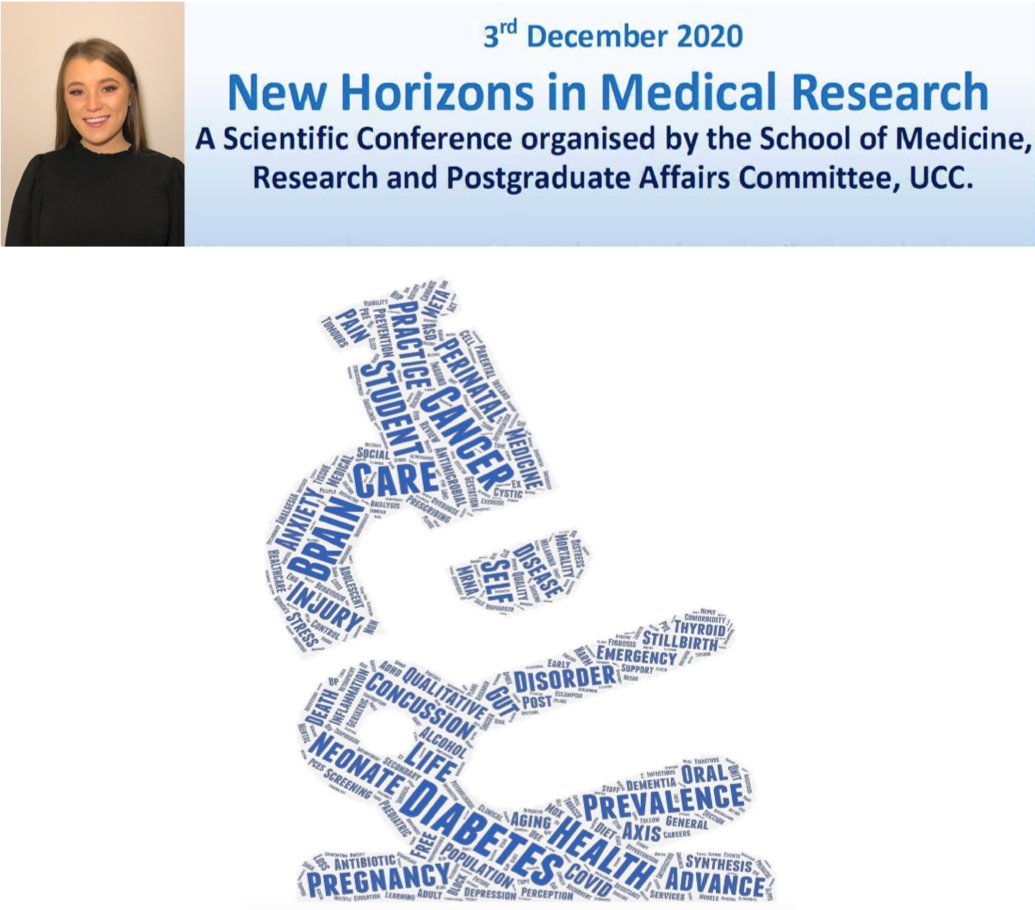 PhD trainee Aoife Slyne represented the Department of Physiology at the New Horizons in Medical Research Conference on the 3rd of December 2020.
This annual research conference is organised by UCC School of Medicine Research & Postgraduate Affairs Committee (RPAC) and highlights the diverse range of translational research in UCC.
Aoife's oral presentation was entitled "Understanding the role of NADPH oxidase in dystrophic muscle pathology in mdx mice" and was based on the findings from her undergraduate research project, which sought to examine if NADPH oxidase contributes to the respiratory muscle weakness observed in a pre-clinical mouse model of Duchenne muscular dystrophy.