2020
2020
PhD Trainees Sarah Drummond and Jack Leacy deliver Oral Communications at New Horizons in Medical Research Conference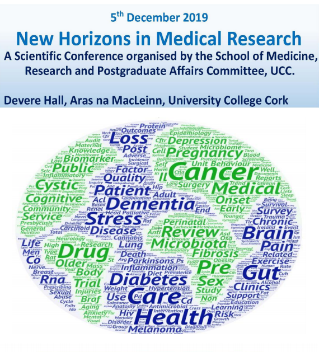 PhD trainees Ms. Sarah Drummond and Mr. Jack Leacy represented the Department of Physiology by way of 2 oral communications at the New Horizons in Medical Research Conference, 5th December 2019.
This annual research conference is organised by the School of Medicine Research and Postgraduate Affairs Committee (RPAC), UCC. Sarah's talk was entitled "Role of NADPH oxidase in chronic intermittent hypoxia-induced diaphragm dysfunction: Insights from pharmacological and transgenic approaches" and is based on research in a pre-clinical rodent model of Obstructive Sleep Apnoea Syndrome (OSAS).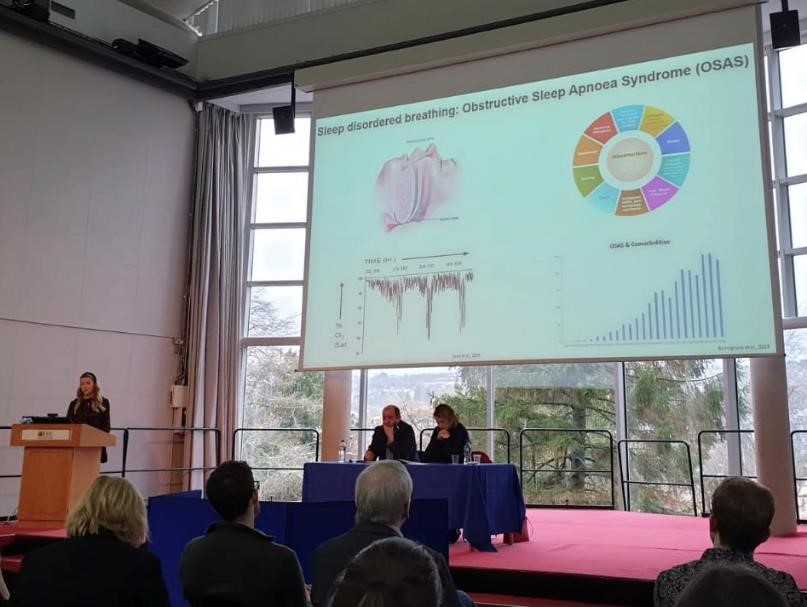 Jack's talk was entitled "Neurovascular coupling remains intact following acute exposure to high altitude (3800m)" and focuses on results from international research expeditions to Everest Base Camp, Nepal and White Mountain, California, USA.