2016
2016
Sarah Drummond wins Poster Prize at National Conference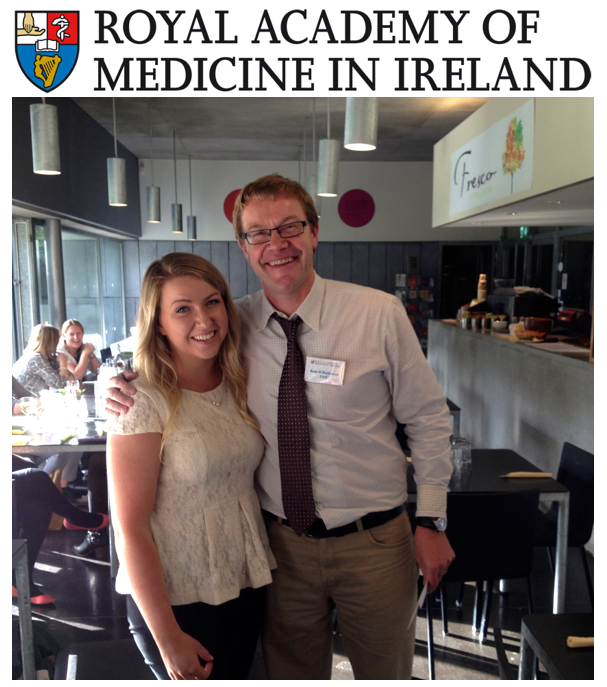 UCC hosted the annual meeting of the Royal Academy of Medicine in Ireland (Section of Biomedical Sciences) in June. Congratulations to Sarah Drummond who was awarded best poster prize.
Sarah is an MSc trainee in the Department of Physiology exploring the mechanisms of chronic intermittent hypoxia induced respiratory muscle weakness. Sarah received her award from Professor Ken O'Halloran, General Secretary of RAMI, at the conference dinner in the Lewis Glucksman Gallery, University College Cork.
Congratulations to all trainees who presented their work in oral and poster communications.