Student Spotlight
Student Spotlight
Spotlight - MEngSc student Arya Datta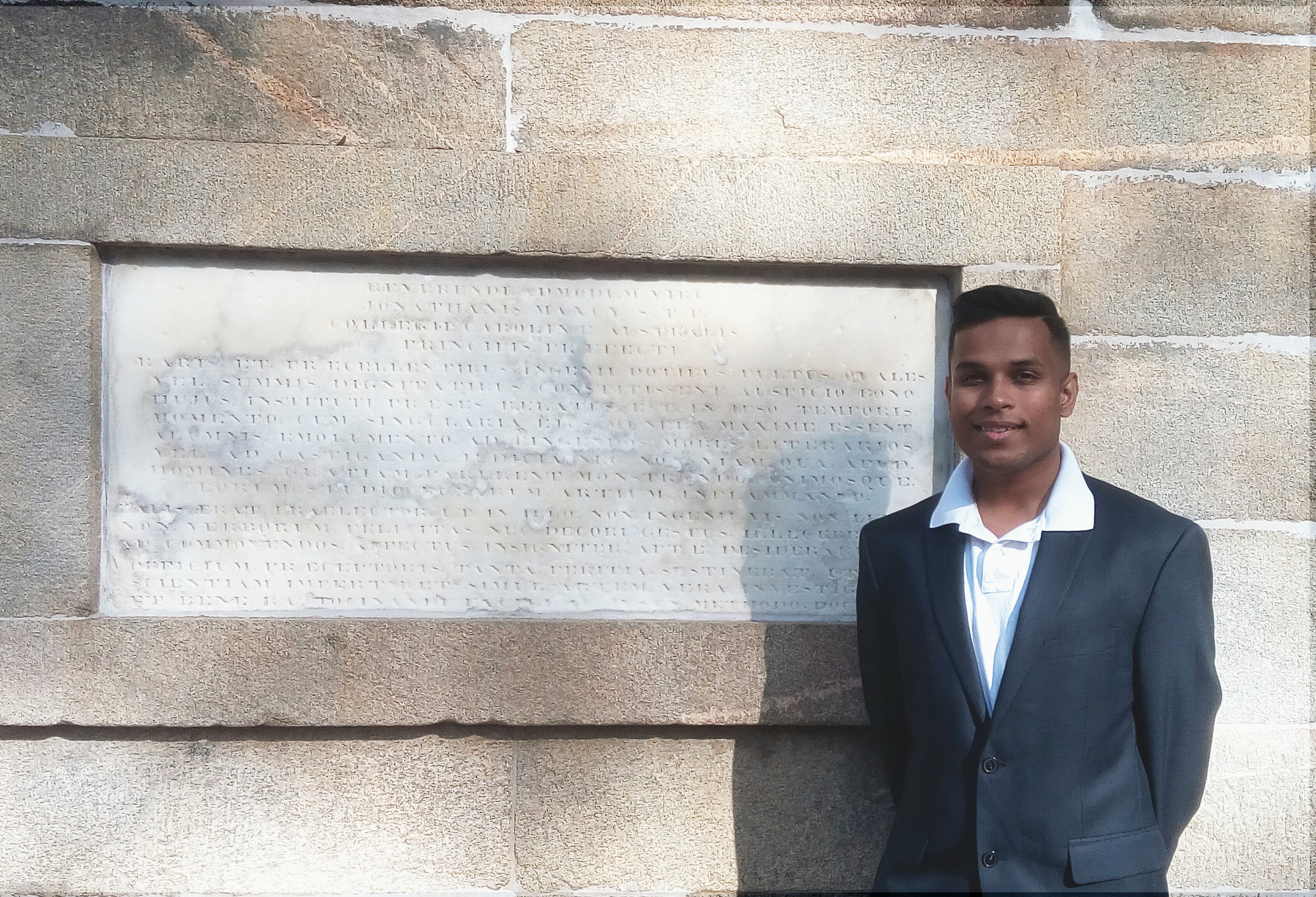 Arya Datta recently completed the MEngSc in Mechanical Engineering in UCC. This is what he had to say about his time here:
"I graduated from Manipal Institute of Technology in Manipal, India with a B.E in Mechanical Engineering. I had then worked for Tata Technologies (Aerospace Department), Pune, India as a Design Engineer. While working in that organization, I had realized that I did not want to restrict myself to working in aerospace sector only and wanted to gain further exposure about other fields of engineering that were appealing to me. The diverse range of modules offered and the flexibility of selecting them attracted me to apply for a position in the MEngSc course in Mechanical Engineering in University College Cork (UCC). I was intrigued by different domains such as Finite Element Analysis, Robotics, Process Improvement and Biomedical Design. This was a course that provided me the opportunity to acquire knowledge about different domains (usually difficult to get a graduate course structure that is broad based yet providing knowledge in depth) of my interest and potentially help me further refine my career choices. The reputation of the university and the research conducted by the faculty further added to the allure. I was very glad, when I got accepted into the program.
The program was intensive and challenging, but was extremely rewarding. The courses were well structured and usually integrated with projects and assignments, which provided me with better insight regarding working on a project in an industry or learning to conduct research proficiently. The Professors taught the modules in UCC very enthusiastically and gave valuable feedback to the students. They are helpful and clarified my doubts. I definitely improved my capabilities as a researcher and developed better research practices due to inputs made by different faculty members. UCC is a university that has very good research infrastructure and faculty members who are leading people in their chosen research fields. I also got the opportunity to work in Tyndall National Institute, Cork during my stint in UCC.
I am currently pursuing PhD studies at the University of South Carolina-Columbia, USA that involve the development of numerical models to simulate train-track interactions and validate these models through high fidelity lab testing. The excellent learning and research environment in UCC played a key role in me embarking on a research career. I would like to conclude that MEngSc in Mechanical Engineering is an excellent program which serves as a strong foundation to build a career in the field of one's choice."
For more information on the MEngSc in Mechanical Engineering in UCC, please visit the Taught Postgraduate section. To apply, please visit www.ucc.ie/apply and use course code CKR27.