News
News
NEW! Maria features in the new RTE documentary "The Island"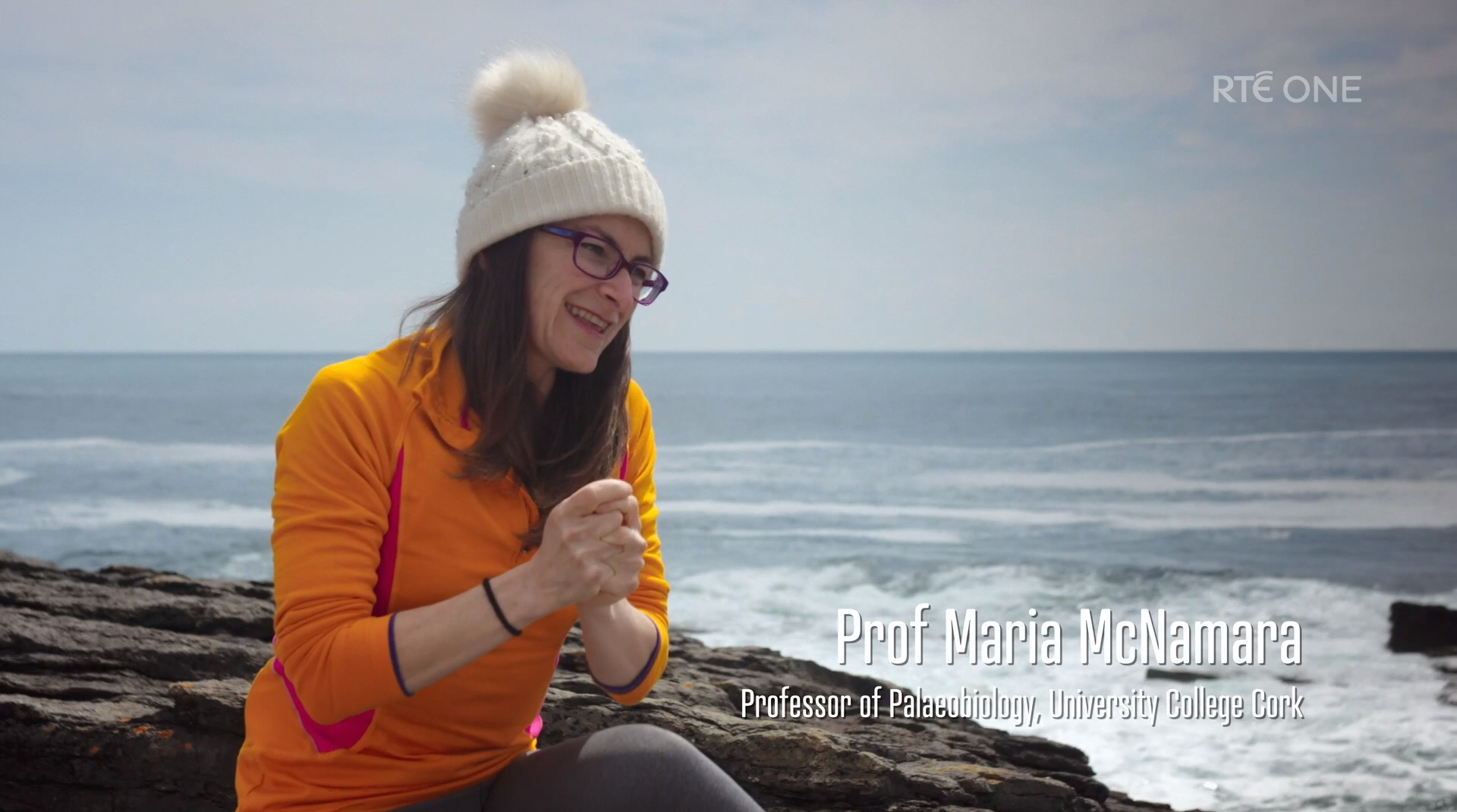 Group leader Prof. Maria McNamara recently featured in Episode 3 of the new documentary series "The Island" broadcast by RTÉ.
The series explores the geological history and heritage of Ireland, including its offshore regions, with the help of geoscience experts from around the country. In Episode 3, Maria showcases the wonderful fossil assemblages preserved in the extensive exposures of Carboniferous limestones at Hook Head, Co. Wexford. In addition to explaining how to identify the fossils and what they tell us about the ancient environment, Maria gives her two cents on the future of life on our planet.
The series also features UCC geoscientists in episodes 1 and 2 of the series. In episode 1, Emeritus Professor Ken Higgs and Dr Bettie Higgs present the wonderful tetrapod trackway preserved in siltstones on Valentina Island in Co. Kerry, and in episode 2, Head of Geology Professor Andy Wheeler talks about his marine geology research off the west coast and recent insights into the weird and wonderful lives of cold-water corals.
You can watch the series on RTE player: https://www.rte.ie/player/series/the-island/SI0000013005?epguid=IP000066946