Shaping Society News
Shaping Society News
Dr Conor O'Mahony Discusses Legal Regulation of Referendum Campaigns At Citizens' Assembly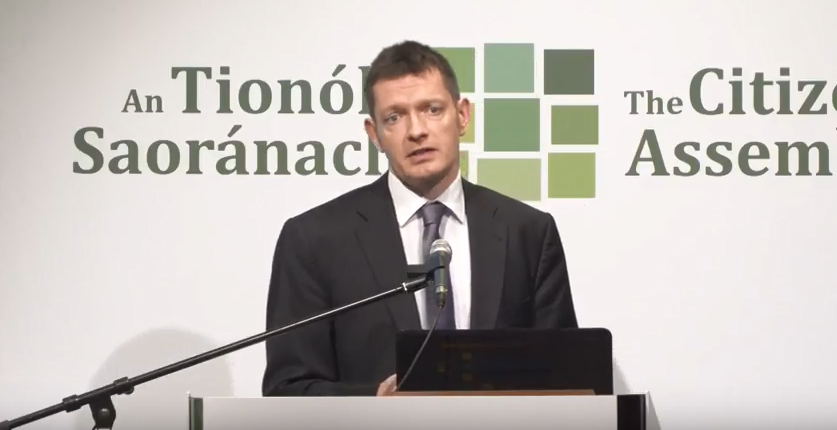 The Citizens' Assembly met to discuss the manner in which referenda are held.
UCC School of Law's Dr Conor O'Mahony addressed the Citizens' Assembly last weekend as one of the expert witnesses appearing in the Assembly's deliberations on the referendum process.
Dr O'Mahony spoke on the legal regulation of referendum campaigns, including the use of public funds, the rules governing campaign donations, the regulation of media coverage, and the role of the Referendum Commission.
The Assembly made a range of recommendations on ways in which the referendum process could be improved, and these will be considered by the Houses of the Oireachtas.
Following his address, Dr O'Mahony was quoted in The Irish Times, invited to speak on Newstalk Breakfast, and appeared on both RTE and TV3 News.
Watch Dr O'Mahony's address in full.
On our final podcast of 2017, Jane Mulcahy speaks with Dr Louise Crowley about UCC's Bystander Intervention programme and Dr Sharon Lambert from the School of Applied Psychology discusses Adverse Childhood Experiences, their impacts & the need for trauma-informed practice to improve lives & outcomes.