Research News & Events
Research News & Events
UCC School of Law Conference to Discuss the Ethical Space Around Reproductive Health Services Following Removal of Article 40.3.3 of the Constitution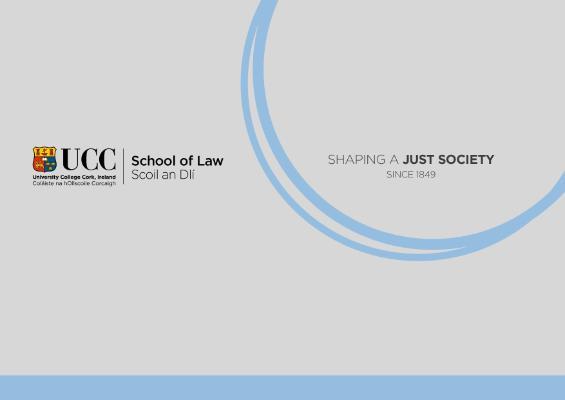 The conference aimed at bringing academics and practitioners together to think about the ethical space around provision of the full range of reproductive health services.
On 14 June 2019 UCC Law (with the support of the Irish Family Planning Association) will host an international and interdisciplinary conference in Brookfield Health Sciences, University College Cork.
The conference will contribute to the important practical work of developing ethical frameworks for reproductive healthcare in Ireland in the aftermath of the removal of Article 40.3.3 of the Constitution.
Speakers and contributors will include:
Professor Sir Sabaratnam Arulkumaran
Professor Rebecca Cook
Professor Bernard Dickens
Dr Sheelagh McGuinness
Dr Joan McCarthy
Dr Keelin O'Donoghue
Dr Barry Lyons
Maeve Taylor
Dr Trish Horgan
For further information, please contact deirdrekelleher@ucc.ie