Research News & Events
Research News & Events
UCC Law Student Demonstrates How Big Business is Exploiting Climate Change To Relocate Entire Zimbabwean Communities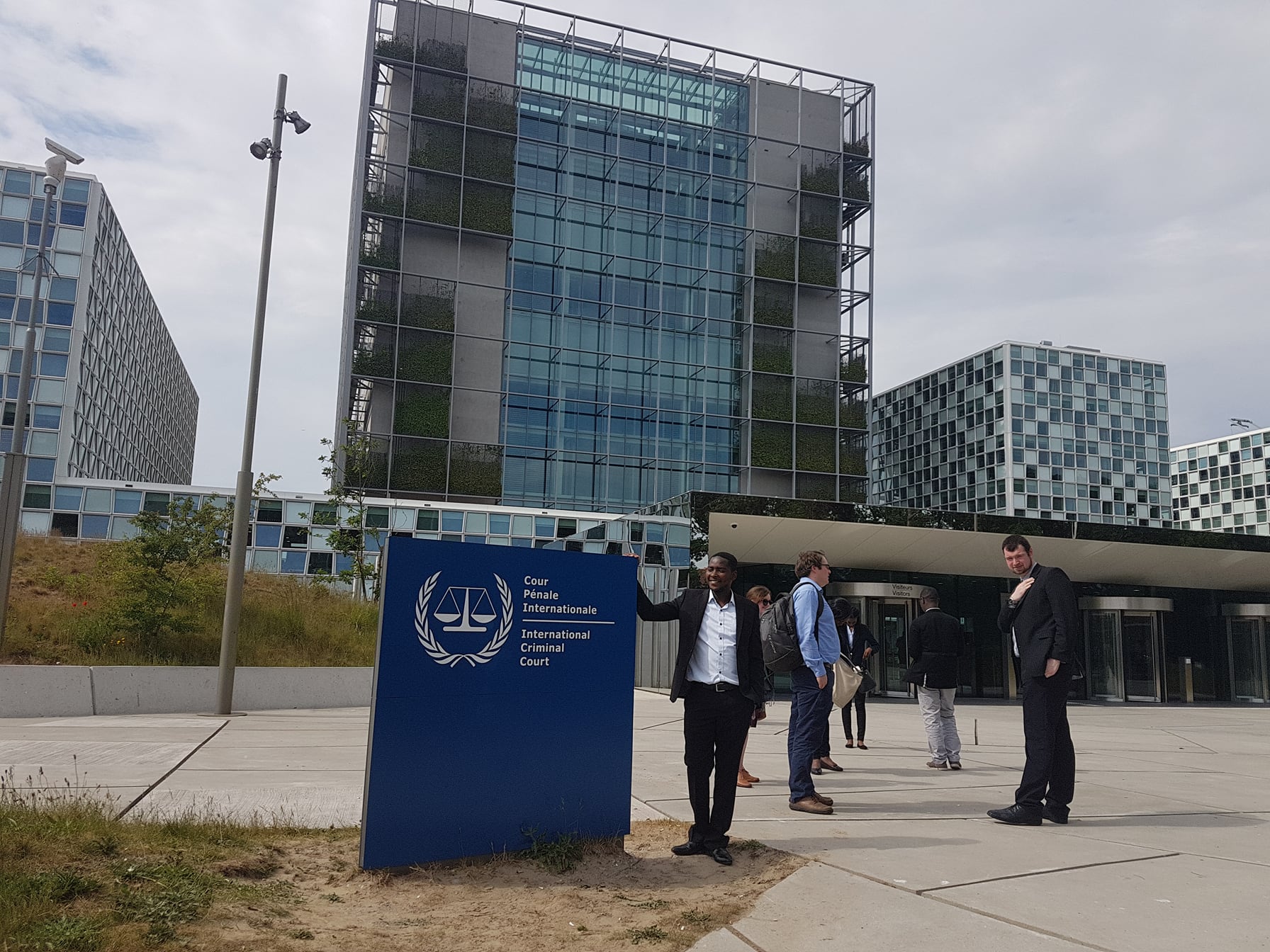 Lenin Tinashe Chisaira's research explores the use of climate litigation by big business to secure huge tracts of land which results in whole communities being relocated.
For many of us living our lives through the prism of the western media bubble, events in Zimbabwe only tend to register at times of political upheaval or civil unrest.
It's as if the algorithms controlling our social media news feeds provide us with brief windows that describe the impact of inflation, corruption or climate change without really dealing with their root cause.
That's what makes Lenin Tinashe Chisaira's research of real interest. A member of the Zimbabwe Environmental Law Association (ZELA), Lenin works with communities who have been displaced due to climate change or forced to relocate by government.
A staunch Marxist, the UCC School of Law LLM (International Human Rights Law and Public Policy) student legally adopted the name of his political idol when he was an undergraduate student.
Lenin's strong political convictions are based on his belief that the capitalist system has failed society, particularly in a Zimbabwean context where "poor people cannot afford to access the courts".
"Justice only exists for people who can afford to pay for legal representation, which leaves very few lawyers working in the public interest".
Despite his strong principles, practical issues surrounding his research challenged Lenin's political beliefs, as much of the literature either dated from the Soviet era or could only be found in the Law Library in Zimbabwe.
Nevertheless, Lenin wanted to employ a Marxist theoretical framework to examine the impact of climate change litigation on the right to food in Sub-Saharan Africa, because he felt that "when in you're in academia, you need to have a certain world outlook. If somebody is a feminist for example, it should be reflected in their research".
Marxist ideology only makes up one facet of Lenin's research. Throughout his study, he demonstrates how private companies have used climate litigation to impact upon people's human rights in Sub-Saharan Africa, including their right to food and life.
It is within this legal context that Lenin explores the use of climate litigation by big business to secure huge tracts of land which results in whole communities being relocated.
Quite often, relocations occur without consultation and result in people being compensated with small parcels of land. In some instances, crops are destroyed without any prior consent, leading to violence against the authorities.
As bio-fuel companies begin to expand their plantations, such relocations have become more prevalent in recent years, leaving Lenin to question their motives.
"Companies are tackling climate change from a profit making prospective. Their solutions are coming from the wrong side. For some of them, bio-fuel is not about saving the environment - it's about making money".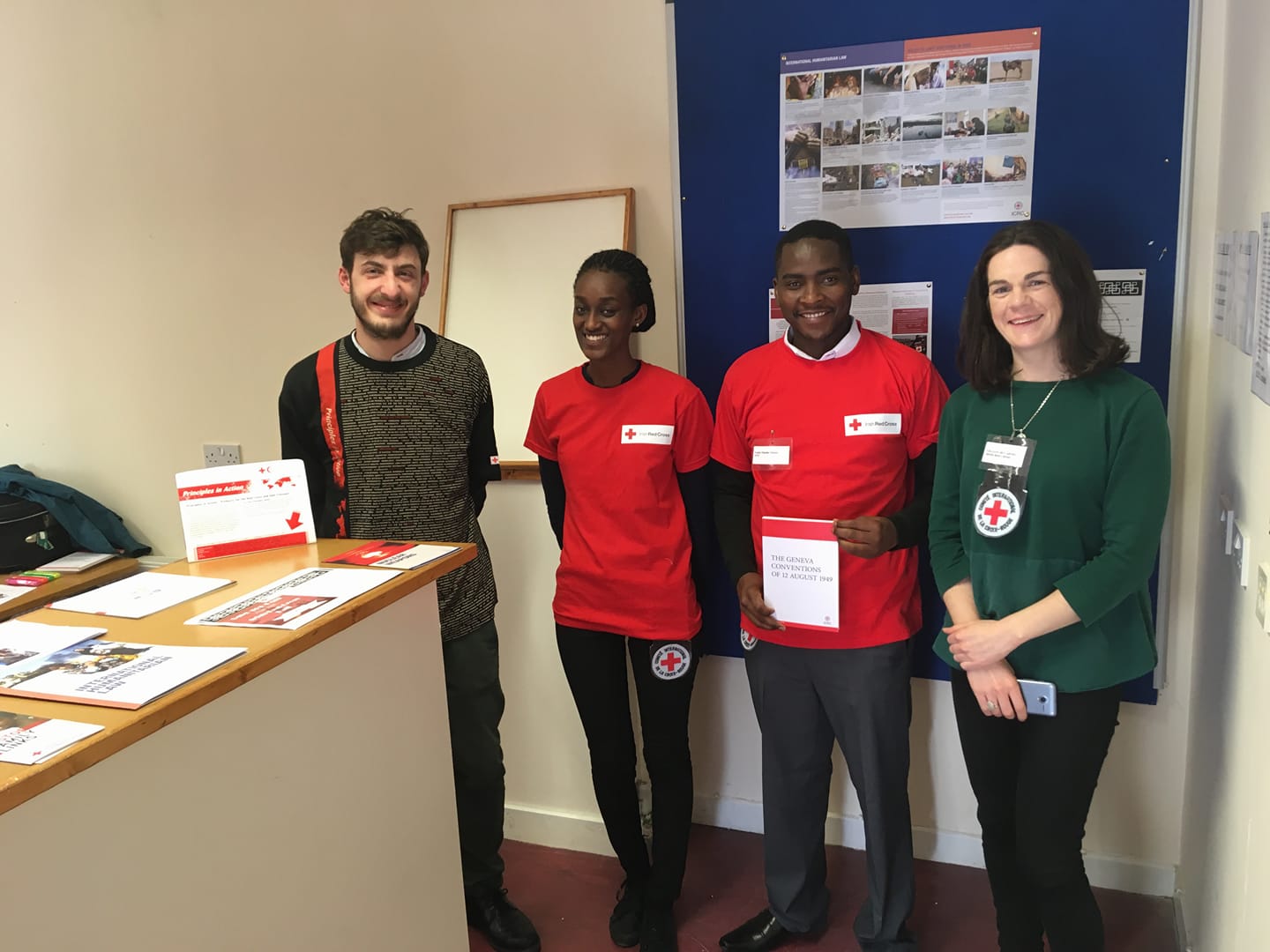 During his LLM, Lenin took part in a civil-military training exercise known as Viking18. In the exercise, Lenin was assigned to work with staff of the Red Cross Movement to learn more about their role in complex emergencies.
The issue has been exacerbated following the discovery of diamonds in Zimbabwe. As a result, the increasing number of forced relocations has been mirrored by an escalation in violent resistance.
Militarised zones have been established around the mines, making it difficult for Lenin and members of the ZELA to speak with or defend the communities affected.
As people are afraid to attend workshops or speak out against these industry, lawyers like Lenin are having to balance their concern for human rights violations against the safety of the people involved.
Consequently, in order to attain access and avoid confrontation, campaigners like Lenin have begun to employ a pragmatic approach by inviting policy makers, community leaders and industry representatives to the negotiating table.
Although there are very few environmental justice organisations in Zimbabwe, this policy is beginning to bear fruit.
Every October, the ZELA conducts the Zimbabwe Alternative Mining Indaba, where communities from around Zimbabwe discuss the impacts of mining with environmental justice organisations.
Although the ZELA have traditionally avoided litigation, they now intend to challenge environmental aspects of Zimbabwe's relatively new constitution by bringing forward a number of test cases.
They also harbour ambitions of establishing an African Environmental Law Institute to work with universities and help fundraise on the international stage.
For now though, Lenin plans to relax after submitting his LLM thesis and look into the possibility of pursuing a PhD in the future.
Building on the success of UCC School of Law's LLM International Human Rights Law and Public Policy, our Centre for Criminal Justice and Human Rights enjoys an international reputation for excellence in teaching and research in the fields of in human rights and refugee law.