News and Events
News and Events
School of Law's Dr Louise Crowley delivers presentation to Mexican Supreme Court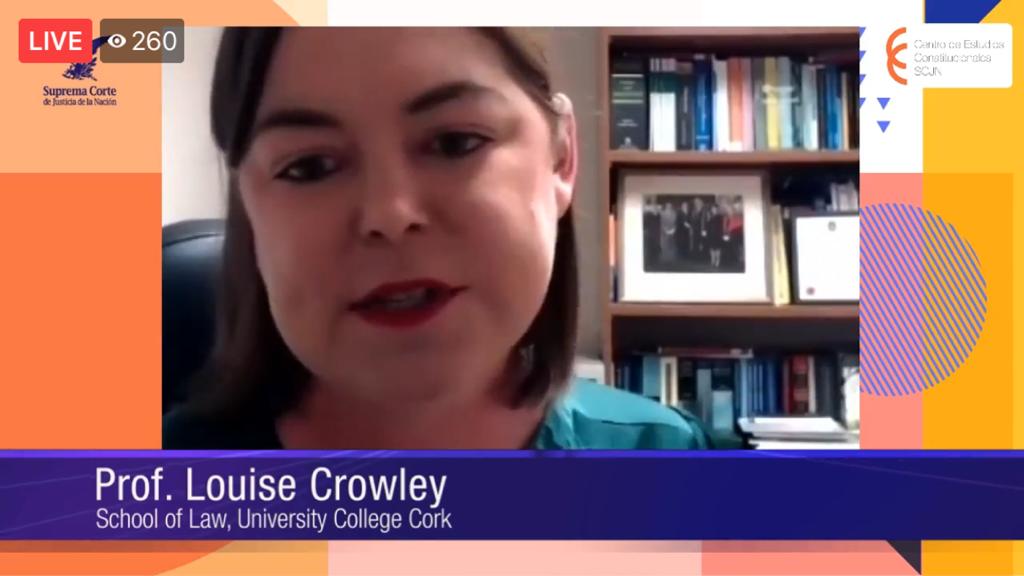 On Friday 25 September, Dr Crowley delivered a presentation before the Mexican Supreme Court on the evolution of the definition of the family under Irish law.
Dr Crowley tells us more about the experience:
"I was invited to speak by Nicolás Espejo Yaksic of the Centre for Constitutional Studies as part of a cycle of four online conferences by key international experts in the field of Family Law and Constitutional Law. My presentation was entitled 'Evolution and resistance in defining the family in Irish Law' ('Evoluciones y resistencias en torno al concepto de familia en el Derecho Irlandés')
It was broadcast live to over 700 attendees by the Supreme Court of Mexico, with the necessary translations provided. I presented for an hour and this was followed by 40 minutes Q&A.
The aim of the four presentations is to facilitate a greater understanding of differing processes of constitutionalization of family law and the manner in which jurisdictions incorporate constitutional principles and rights into family law debates and international human rights law standards."
Watch the presentation (in Spanish!) here:
Find out more about the work of the UCC School of Law's Centre for Children's Rights and Family Law at https://www.ucc.ie/en/law/research/ccrfl/