News and Events
News and Events
Register Now! UCC School of Law event: European Law and Policies against Hybrid Threats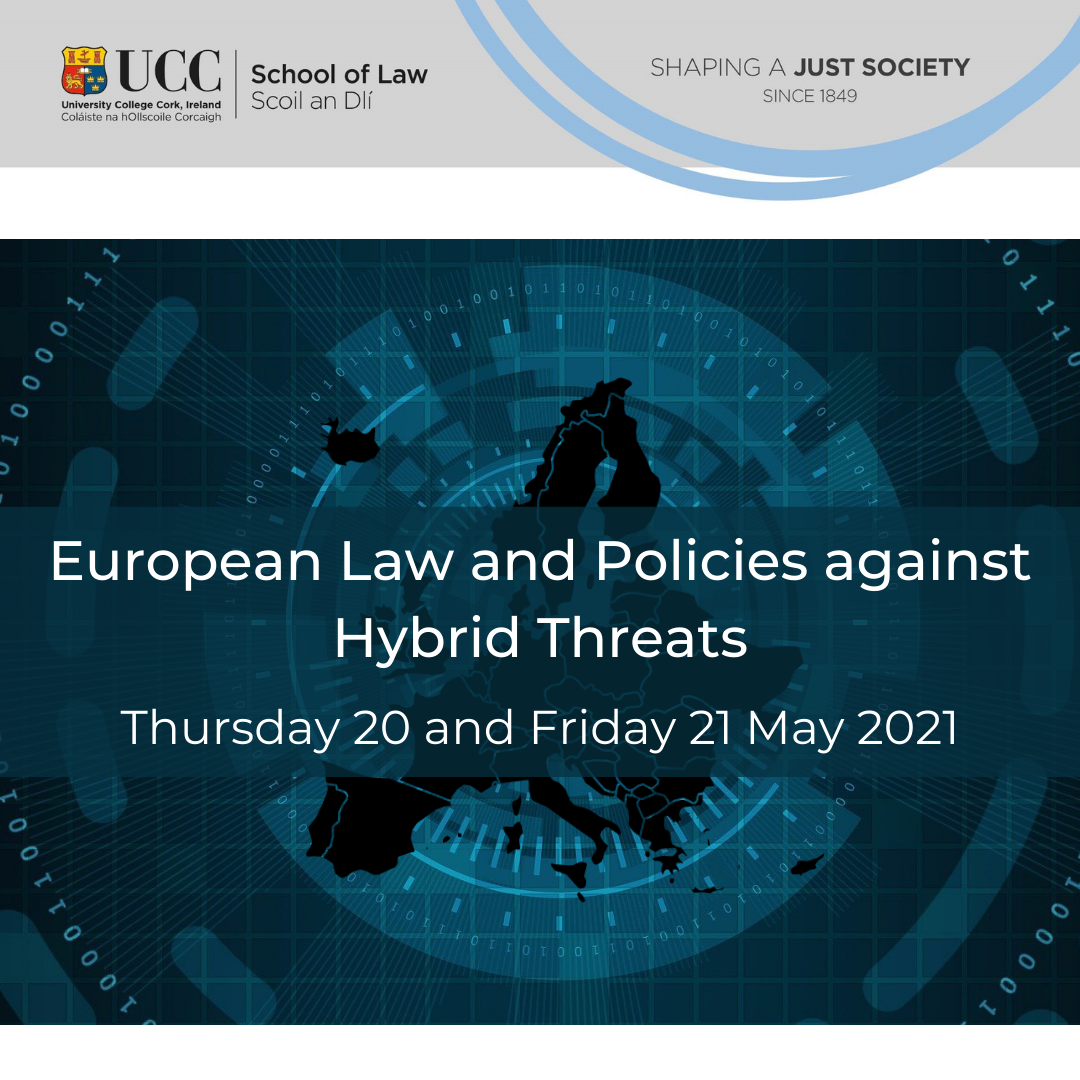 The UCC School of Law is delighted to present an online conference on the theme of European Law and Policies against Hybrid Threats, held on Thursday 20 and Friday 21 May 2021.
Hybrid threats are the present and future of international security. They are defined by the European Centre of Excellence for Countering Hybrid Threats as actions "conducted by state or non-state actors, whose goal is to undermine or harm a target by influencing its decision-making at the local, regional, state or institutional level. Such actions are coordinated and synchronized and deliberately target democratic states' and institutions' vulnerabilities". The spread of disinformation and the rise in cyberattacks are just two examples of hybrid threats making headlines across the world today.
This two-day event, organised by Dr Luigi Lonardo at the UCC School of Law, will consider a range of legal and policy issues through four panel discussions with leading experts from academia, think tanks, and practice on the topics of disinformation, border issues, lawfare and hostile investment.
We are also pleased to welcome Dr. Antonio Missiroli, former NATO Assistant Secretary General for Emerging Security Challenges and Director, European Union Institute for Security Studies who will deliver a keynote lecture on "Hybrid threats: cyberspace as arena and enabler".
Register Now!
This event is free to attend, but advance registration is essential. Follow the link below, where you can also find the full speaker list and programme for the two days.