News and Events
News and Events
Lively online discussion at a special Family Law webinar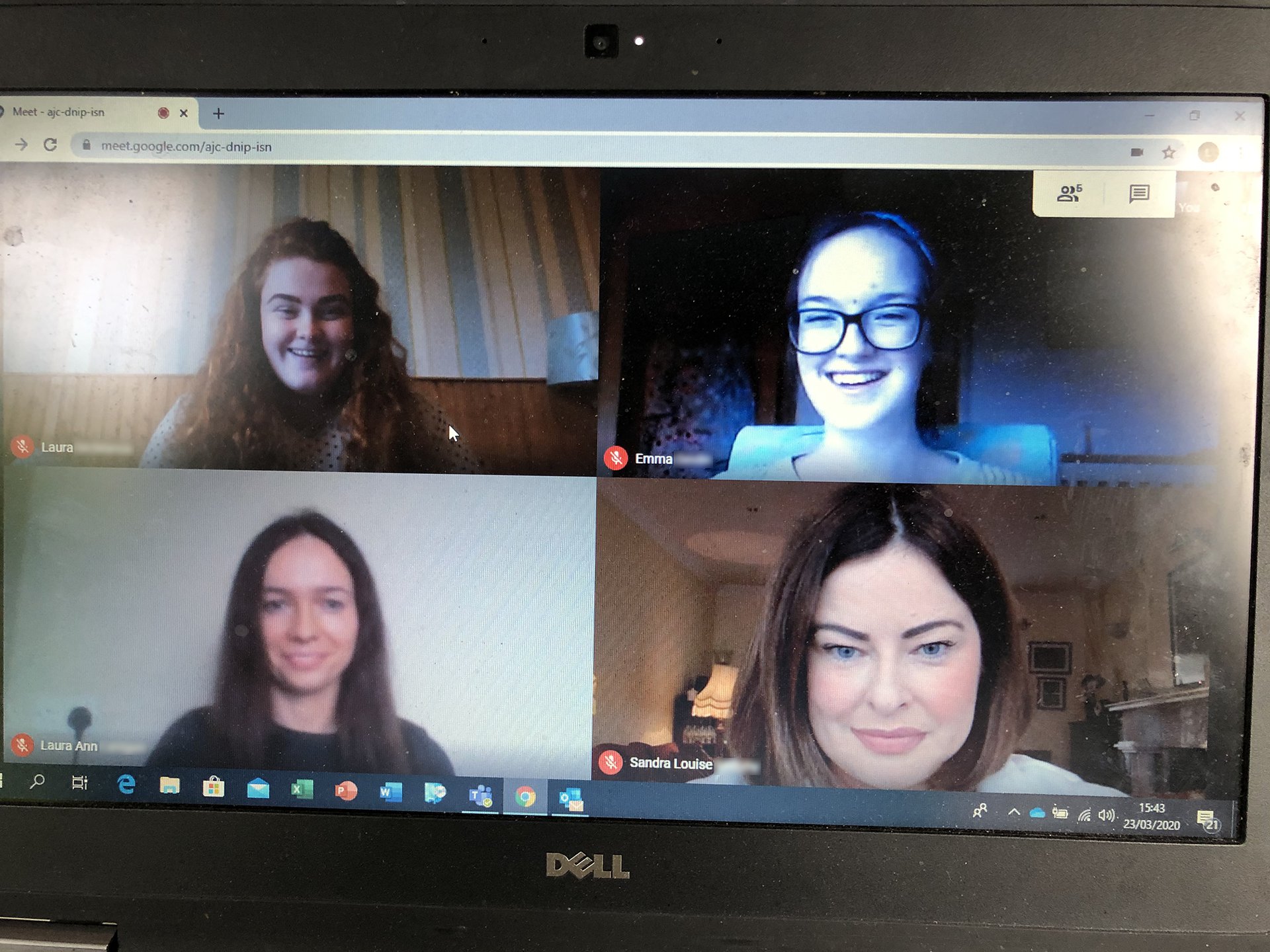 When seminars become webinars: Reflections on a successful online guest seminar at the School of Law, as we continue our series on remote working.
In these testing times of social distancing as Ireland comes together (while staying apart!) to battle the COVID-19 virus, the School of Law, like the rest of UCC, has switched to remote working.
As the School of Law adjusts to working remotely, we will share some tips and reflections on what's working well, lessons we are learning from online teaching, and creative ways we can enhance the learning experience for students in these unprecedented circumstances.
Moving seminars online
Something that is proving to work well is the delivery of seminars online, as webinars. Earlier this week, students of the School of Law's LLM programme in Children's Rights and Family Law had a special guest webinar with Adjunct Professor Oonagh Buckley, Deputy Secretary General in the Department of Justice. LLM programme director Dr Louise Crowley shares her reflections below.
"A planned visit to the Law School and guest presentation to the students on our specialised LLM (Children's Rights and Family Law) programme by our Adjunct Professor Oonagh Buckley, Deputy Secretary General in the Department of Justice became an online webinar today.
Students of the Family Law Clinic participated in a lively online discussion, led by Oonagh on the proposed reforms of the Family Law system, and provided a fascinating insight into the many aspects of the family courts that will be improved. The seminar provided a valuable opportunity for the students to contribute their views on the current shortcomings of the family law system and with Oonagh's insights the webinar provided a platform for informed discussions and debate.
We very quickly learned the importance of muted microphones and equally the importance of unmuting in order to be heard! Technology was our friend today – and allowed our students' LLM learning to continue to thrive."
"An interactive and engaging online seminar"
Children's Rights and Family Law LLM student Laura Lanigan adds:
"The video conferencing platform was very effective in facilitating an interactive and engaging online seminar. It created an environment similar to that of the traditional classroom format, in which we could listen to and engage with our lecturer, guest speaker and classmates in a virtual sphere. It was particularly suitable to the small class size of our Family Law Clinic, avoiding potential connectivity issues and ensuring efficient communication. It was very accessible to use and facilitated our 'in-class' presentations, supporting the development of our presenting skills, yet providing us with the unique opportunity of presenting in a virtual environment."
School of Law Adjunct Professor Oonagh Buckley also enjoyed the experience, saying:
"I was very happy to be able to do this. A reason that I am an adjunct professor is to share what I know and am working on, and listen to the views of UCC staff and students, on topical issues like law reform. But it has been a constant challenge to fit time in my diary to come to Cork to do these. Now I have a way of being available more often – and it appears that I can manage the technical aspects too!"
The School of Law is pleased to be able to continue offering valuable learning experiences to our students during this period of university closure. Watch this space for more tales of remote working!