Non-EU Postgraduate Applications & Offers
Non-EU Postgraduate Applications & Offers
Academic Year 2022/2023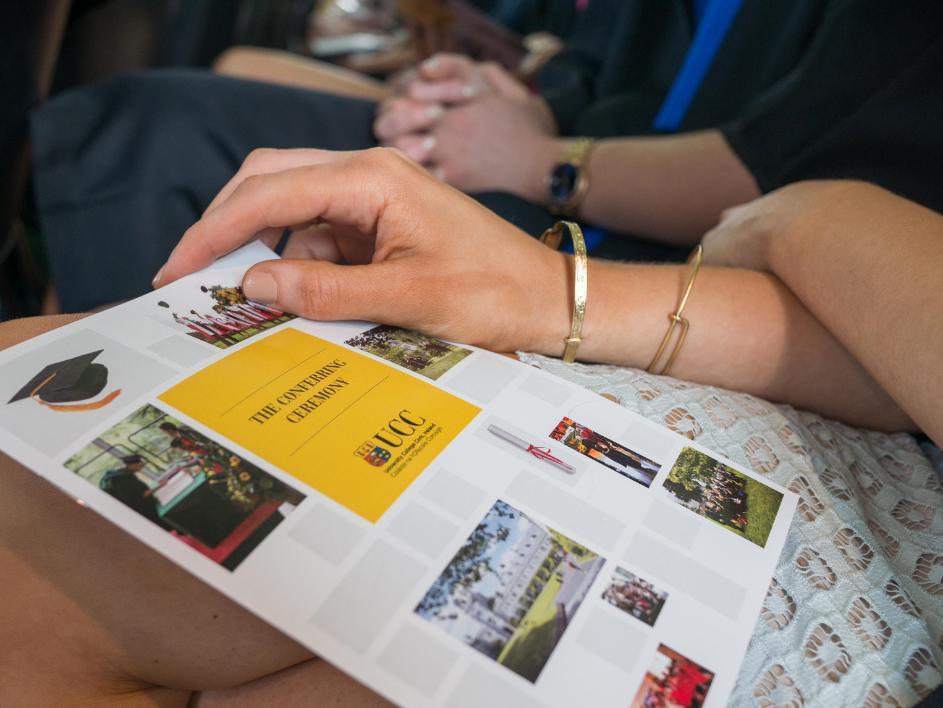 Am I an EU or Non-EU Student?
Check our "Am I an EU or Non-EU Student" page to determine your category.
For admission purposes all applicants are categorised into two categories: EU or Non-EU.
Application Procedure for Non-EU Postgraduate Taught Programme
Some programmes may differ. Please check the Programme Prospectus page for further information for opening and closing dates.
Data Science and Analytics MSc & Computing Science MSc: Are closed for applications until October 2022 for admission to academic year 2023/24. Check-out similar courses which may still be open.
Applicants who wish to study a taught master, higher diploma, or postgraduate diploma should apply online through the UCC Apply portal. The application fee is €50 (non-refundable) payable by Bank Draft, Postal Order or Credit/Debit Card.
Supporting Documents Checklist Before You Apply
Official academic transcripts
Graduation certificate
Photocopy of passport
IELTS or equivalent language test accepted by UCC - only for students whose first language is not English
CV
Official documentation relating to any other academic/professional non-degree qualification
Reference letters and Grading Certificates may be requested.
All outstanding documentation should be uploaded to the application system when requested. Pending requested documentation will effect/delay the processing of your application.
How is my application processed?
Completed applications are reviewed on a rolling basis and places are given on a first-come, first-served basis.
Applications are reviewed by the International Office and are then sent to the academic unit for consideration.
A decision is made on an individual assessment for each application. The International Office will issue a decision on the UCC Application System and a Letter of Acceptance or Conditional Letter of Acceptance will be uploaded to your application account.
This process takes approximately 3-5 weeks from the date of receipt of your complete application.
International Scholarships
To be awarded a scholarship, you must have an accepted offer in your UCC Apply Portal.
Value: varies (merit based) and is awarded at offer stage in your Full Offer letter.
Conditional Offers are not awarded scholarships until conditions of offer are met.
Offers
Applications will normally be considered from applicants whose qualifications are equivalent to a UCC Bachelor (Hons) degree and whose grades are equivalent to a UCC First-Class Honours Grade 1 or Second-Class Honours Grade 2 as appropriate. Applications will be considered on a case-by-case basis.
Select Your Region
A Full Offer is made to those successful applicants who meet their chosen programme criteria after academic review.
A Conditional offer will be made to successful applicants who have not yet completed their studies. Conditional Offers are not acceptable for the issuing of visas.
List of Agents and Partners