News
News
Start-Up Lab Winners Announced!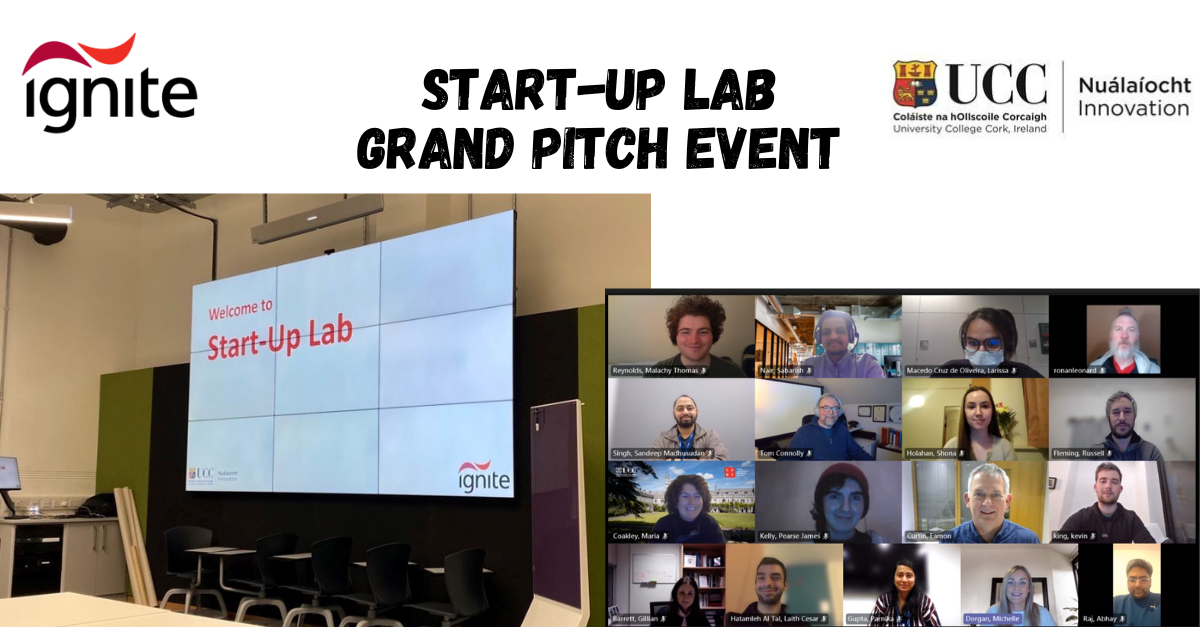 On Tuesday 15 March we hosted the Start-Up Lab Spring 2022 Grand Pitch event and each participant had to do a 3minute pitch to an adjudication panel.
The objective was to convince the panel that their idea is the "Best Idea In The World" by pitching a business model in a compelling way using the tips and tactics that was discussed over the last six weeks.
The programme which is run over seven evenings is designed to help participants build and refine a robust business model for their business.
There were three award winners:
1) The Start-Up Lab Best Idea Prize was awarded to Laith Hatamleh founder of Newbridge Technologies.
2) The Start-Up Lab Sustainable Impact Prize was awarded to Kevin King founder of SeaSauce.
3) The Start-Up Lab Best Pitch Prize was awarded to Sabarish Nair, Qian Zhao and Haiyun Yu founders of Dicare.

Well done to the award winners and to all the participants!
Thank you to our adjudication panel, Dr Sally Cudmore, Kevin Curran, Anna Ozolina and Alan Carroll. Thank you to our Start-Up Lab mentors and facilitators Virginia Foley, Gillian Barrett, PhD, Tom Connolly, Dr. Maria Coakley (nee Lyons ), Myriam Cronin and also to our guest speakers Emma Coffey - FinalBend, Paul O'Shea - Peckish, Anna Ozolina - UCC Sustainable Futures, William Nolan - Addaptiv and Marie Casey - EziVein.

If you're interested in the next Start-Up Lab, register your interest HERE.