Advisory Board
Advisory Board
Dick Lehane - Chairman
Dick has over 40 year's multinational experience, serving with General Electric Corp, Wang Laboratories and EMC Corporation. He joined EMC as General Manager of the company's new facility in Cork, Ireland and was subsequently appointed to Senior Vice President of EMC Corporation World Wide Manufacturing based in Hopkinton, MA, USA.
Now retired from EMC, Dick sits on a number of boards including those of Seabrook Technology Group and Wisetek.
Dick's achievements in business were recognised with an Outstanding Achievement in Business Award from Cork Chamber in 2016.
Dick holds a BE (Electrical Engineering) from University College Cork, an MBA from University College Galway and an MS in Management from Trinity College, Dublin.
Dan Byrne
Dan is Co-Founder and Chairman of Lincor Inc.
He was a senior director of Apple Inc's European Operations based in Paris, France before moving to California to become a worldwide Vice President for Apple Inc. After Apple, he was Vice President of European Operations for Digital Equipment Corporation's Personal Computer Division. He co-founded Lincor Inc. a healthcare IT company with two ex-colleagues from Apple Computer where he remains as a Board member. He also acts as Chairman of a number of Irish technology companies.
Dan was a finalist in the 2010 EY Entrepreneur Of The Year™ Award in recognition of his achievements in business.
He is a graduate of University College Cork holding a BE (Electrical Engineering).
Mark Hurley
Mark is Country Manager UK/Ireland at Chr Hansen A/S.
His early career was as Research Scientist at University College Cork and then Teagasc before joining Chr Hansen as Sales and Marketing Manager for dairy ingredients business in Ireland. He rose through a number of management roles before being appointed Country Manager for UK and Ireland in 2004.
Mark holds an MSc and BSc from University College Cork.
Aiden Lee
Aiden is Founder and Managing Director of Eolas International.
Aiden set up his first business in 1997 before founding Eolas International in 2002. The company provides market research, sensory research, lab research and consumer research services to a wide range of clients worldwide.
Aiden was a finalist in the 2010 EY Entrepreneur Of The Year™ Award in recognition of his achievements in business.
Aiden holds a BSc (Food Chemistry) from University College Cork and an MSc (International Business) from Trinity College Dublin.
Pat Lynch
Pat is a successful serial entrepreneur, business owner, angel investor and author. He is CEO at EviView, Finance Director at Compliance & Risks and sits on a number of Boards including those of Inhance Technology and Omnivend Systems.
He founded his first business Microtech Cleanroom Services in 1998 after leaving Seagate Technology where he was Finance Director.
Pat was a finalist in the 2018 EY Entrepreneur Of The Year™ Award in recognition of his achievements in business.
Pat has an MBA from The Open University.
Dave Ronayne
Dave is Chairman and CEO of Irish Mainport Holdings, a provider of support vessels and managed services to the specialist marine industry.
Dave was a finalist in the 2007 EY Entrepreneur Of The Year™ Award in recognition of his achievements in business.
He holds a BComm from University College Cork.
Mary Good
Mary is currently the Chief Operating Officer with Advanced Medical Services (AMS), an Irish company providing medical screening, software and specialised diagnostics. Mary has over 25+ years of experience in the FMCG industry, former Vice President of Global Manufacturing and Technical Services with PepsiCo, she has extensive experience developing & delivering business and people strategies, including significant transformational and restructuring projects. She spent 10 years working in ESSA (Europe Sub Sahara Africa) in different roles including driving Quality & Food Safety standards across the franchise bottler network, Commercialisation Senior Director responsible for introducing new products across Europe as well as Manufacturing Senior Director responsible for Tropicana; Gatorade and CSD manufacturing sites. Mary also spent two years as COO with the American Chamber of Commerce.
She holds a BSc in Analytical Chemistry, a Master's in Business (MBA) and most recently a Masters in Personal and Management Coaching.
John Forde
John has significant experience in strategic planning and economic development in the public sector.
He is Senior Executive Officer at the Directorate for Economic Development, Enterprise & Tourism at Cork County Council with specific responsibility for economic development and was formerly Director at the South West Regional Authority.
John holds a BEng (Civil Engineering) and an MBA both from Queen's University Belfast.
Dr Niall O'Keeffe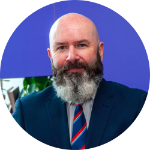 Niall is Head of Enterprise, Local Enterprise Office, Cork City
Niall has worked in the development of enterprise and social services in Ireland and internationally for over 20 years, 12 of which were at CEO level. He oversees the implementation of a wide range of initiatives which aim to strengthen and grow businesses based in Cork City. Supports range from grant aid for manufacturing and internationally traded service companies to a suite of soft supports such as mentoring and management development training for all small businesses.
Kate Hyde
Kate is Founder and Managing Director of Glencove Ltd.
Kate's company, Glencove, is behind successful party websites henparty.ie, stagparty.ie and strawberryhen.co.uk. Her first website, henparty.ie, was one of the first in Ireland to treat hen parties as a serious industry when it was launched in 2008. She has since expanded the business into the UK.
Kate completed a BSc (Business Information Systems) Degree at University College Cork.
Kate's skills and expertise are building, marketing and operating online businesses.
Dr Rónán O'Dubhghaill
Rónán is the Vice-President for External Relations at University College Cork.
Prior to joining UCC, Rónán worked with EMC Corporation as Senior Director of Engineering and Operational Excellence and held roles with responsibility for supply-base management, new product introduction, engineering and operational excellence. Rónán also worked with Bourns Electronics and Farran Technology and had 19 years industry experience prior to joining UCC in 2006.
Rónán holds BE (Elec) and PhD degrees from University College Cork and an MBA from Henley Management College.
Dr Sally Cudmore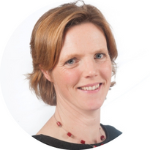 Sally is the Interim Director of Innovation at University College Cork. She oversees activities to encourage and support innovation across the University. The office has responsibility for capturing, protecting and licencing intellectual property, supporting spin-out companies, and promoting collaborations and partnerships with industry, through research collaborations and consultancy.
Prior to joining UCC Innovation Sally worked as the General Manager at APC Microbiome Institute. Sally holds a biochemistry degree from UCC and a Ph.D. from the Cell Biology Programme at the European Molecular Biology Laboratory (EMBL) in Heidelberg, Germany. This was followed by EMBO and HFSP postdoctoral fellowships for cytoskeleton research at the University of California at San Francisco (UCSF).
Sean O'Sullivan
Sean has extensive experience in enterprise development at regional and national level.
He is Head of Enterprise at Local Enterprise Office for South Cork having formerly been CEO at South Cork Enterprise Board.
Sean holds a BComm from University College Cork.