Alumni
Alumni
Addaptiv - William Nolan
Addaptiv Ltd. provides Design & Manufacturing services, specialising in Additive Manufacturing (3D Printing).
William completed a BSc (Manufacturing & Operations Engineering) at UL.
Alex's Adventure - Nicole Ryan
Alex's Adventure aims to educate post primary students on substance misuse and the real-life effects their choices have.
Nicole started Alex's Adventure after tragically losing her 18 year old brother to a synthetic drug overdose at a party. The tragedy motivated her to change the way young people learn about drugs, to provide unbiased and factual information in an age appropriate format to better inform young peoples' decisions.
Nicole completed a BEng (Marine & Plant Engineering) at Cork Institute of Technology and a Diploma in Substance Misuse & Addiction Studies at UCC.
Allmin Resources Ireland Ltd - Alpa Agrawal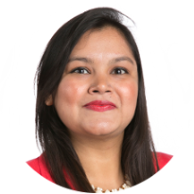 Allmin Resources Ireland Ltd is a chemical product development company that provides modified inorganic magnesium related products for different applications to wholesalers and retailers markets worldwide.
Alpa completed a B.Tech Chemical Engineering at the Institute of Chemical Technology Mumbai, India and an MSc (Innovation, Commercialisation and Entrepreneurship) at UCC.
AnaBio Technologies Ltd - Dr Sinéad (Doherty) Bleiel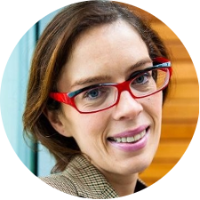 AnaBio Technologies Ltd provides micro-encapsulation expertise and contract manufacturing solutions for the food, pharmaceutical and animal health sectors. The company's core technologies are patented for the stabilisation, protection and targeted release of sensitive ingredients.
Sinéad holds a BSc in Food Science from the University College Dublin, an MSc in Protein Chemistry from Michigan State University, USA and a PhD in Microencapsulation from UCC.
ApisProtect Ltd - Dr Fiona Edwards Murphy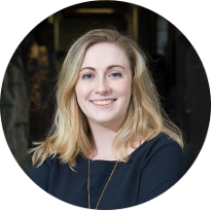 ApisProtect Ltd uses unique, innovative technology to help beekeepers prevent losses and increase productivity in their hives.
Fiona holds a BE and PHd (Electrical & Electronic Engineering) from UCC. Her PhD research focused on applications of Wireless Sensor Networks (IoT) for honey bee health with Embedded Systems group in Electrical and Electronic Engineering, and the School of Biological, Earth, and Environmental Sciences (BEES) at University College Cork.
Basevault - Niall Crowley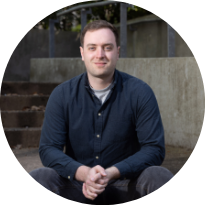 Basevault is a modular capital markets technology platform that makes it easier for companies, such as wealth management firms, brokers, and banks, to automate internal processes and deliver new experiences to clients.
Niall completed a BSc (Financial Mathematics and Actuarial Science) at UCC.
Bitcove - James and Peter Nagle
James and Peter Nagle have been on the fore of cryptocurrency developments in Ireland. Their website, Bitcove.ie, is a trading platform for Bitcoin.
James completed a BSc (Computer Science) from UCC and Peter completed a BCL and an MBS (Management Information and Managerial Accounting Systems) both from UCC.
Bumblebee Flower Farm - Mags Riordan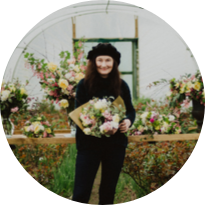 Bumblebee Flower Farm is an ethical, sustainable flower farm that promotes and protects biodiversity by cultivating the most breathtakingly beautiful nectar rich blooms. Mags is qualified in horticulture, a professional florist and the leading expert on edible flowers in Ireland.
Mags completed a Diploma in Speciality Food Production at UCC.
Cardio Flourish - Kevin Murphy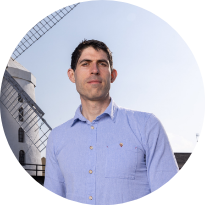 Cardio Flourish is a web based platform which provides remote cardiac rehabilitation and allows for efficient monitoring between therapist and client, offering an alternative to institutional based cardiac rehab.
Kevin completed a BSc (Health&Leisure) at ITT.
EziVein - Marie Casey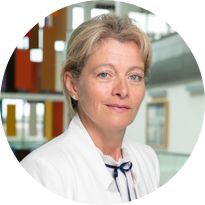 EziVein is a medical aid designed to enhance the visibility of a vein to reduce the time and trauma for a blood draw or IV cannulation in the 35% of patients who suffer from DVA (diffculty vein access).
Marie Casey is the CEO of McAS Design Ltd. She holds a BSc (Ind. Prod. Design), HDip (Occupational H&S) and MSc (Public Health) from University College Cork.
LegitFit - Ryan O'Neill and Ian O'Sullivan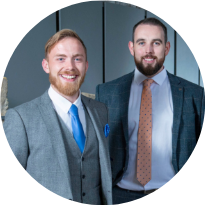 LegitFit was founded on the basis of one key ambition, to create a greater experience for both professionals and enthusiasts of the Health, Fitness & Wellness Industry. The business was developed on the basis of the founders' experience of the fitness industry, both as personal trainers and as consumers.
Ryan completed an MS (Management & Marketing) from UCC and Ian completed a BBus (Recreation and Leisure Management) from MTU.
Lovato Candles - Jason Hamilton-Foott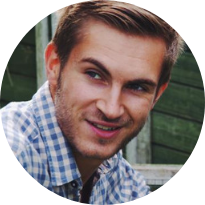 Lovato Candles is a luxury collection of Irish- made candles and other scented products that boast a contemporary, sophisticated design. The range is inspired by the beauty of nature of West-Cork and Jason's love of travel.
Jason joined IGNITE in 2018 as an associate when completing the work placement element of his BComm.
The Mind Mechanic - Emily Murphy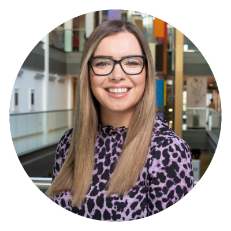 The Mind Mechanic is focused on finding solutions that can support Teenagers & their Parents when navigating the world of Mental Health.
Emily completed a Postgraduate Diploma (Cognitive Behavioural Therapy) from UCC.
Neurobell - Mark O'Sullivan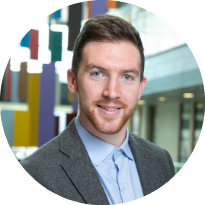 Neurobell is developing a diagnostic medical device for the early detection and monitoring of brain injuries in newborns.
Mark completed his PhD in the INFANT Research Centre and Embedded Systems Research Group in UCC as an IRC Postgraduate Scholar.
OnTheQT - Stephanie Lynch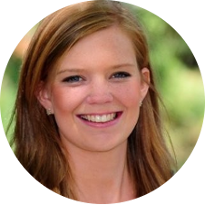 OnTheQT.ie is an innovative multimedia content company that showcases and promotes off the beaten track locations in Ireland and abroad. Stephanie came up with the idea during a summer spent working in Cape Cod, USA, where she met great friends who showed her the hidden gems known only to the locals. She returned to Ireland determined to ensure that visitors here don't miss out on Ireland's hidden gems.
Stephanie completed a BA (TV, Radio & New Media Broadcasting) at the Institute of Technology Tralee.
Ocean Research & Conservation Association - Emer Keaveney
Ocean Research & Conservation Association (ORCA Ireland) aims to monitor and minimise disturbance to marine wildlife through education, research and technology. ORC provides bespoke ecological monitoring, moving away from traditional labour intensive methods using accurate remote sensing technologies, reducing the costs and risks to human safety for wildlife surveys required as part of the Environmental Impact Assessment (EIA).
Emer completed an MSc (Marine Biology) at UCC.
ParadeRing - Padraig O'Sullivan
ParadeRing is an online thoroughbred catalogue for buying and selling horses. The business provides small to medium sized breeders and trainers a platform to sell their horses in a more cost effective and time efficient manner.
Padraig completed a BSc (Business Information Systems) and a Postgraduate Diploma in Economics of Business Practice at UCC.
Perkforce - Albert Williams
Perkforce empowers employers to attract and retain their workforce in a highly competitive recruitment market. Perkforce provides a simple and effective benefits and perks management platform which increases employee engagement and wellness, while contributing to a positive company culture.
Albert completed an MSc (Cloud Computing) at Cork Instiute of Technology following a 25 year career in IT.
PitSeal - Marion Cantillon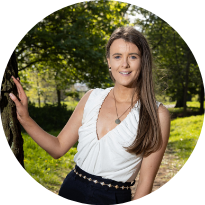 Pitseal is edible biofilm that replaces plastic sheeting in the silage process, reducing plastic waste and improving greenhouse gas emissions in farming and transforming farming into a more sustainable and eco friendly operation.
Marion completed a BSc (Food Marketing and Entrepreneurship) at UCC.
Portable Medical Technology Ltd - Kevin Bambury & Eoin O'Carroll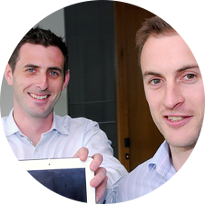 Portable Medical Technologies Ltd develops smartphone apps for specialist medical applications. The apps help to reduce medical errors, improve efficiencies and patient communication in clinical settings.
Their first product, ONCOAssist, a CE approved decision support application for oncology professionals, evolved from a project they completed as part of their MBS (E-Business) at UCC.
Pundit Arena - Ross O'Dwyer & Richard Barrett
Pundit Arena is an online sports media platform that enables sports enthusiasts to publish features and opinion pieces. Pundit Arena empowers people to become paid sports journalists by monetising their content on the company's interactive social platform.
Ross completed a BComm at UCC and Richard completed a BEd (Sports Studies and Physical Education) at UCC.
QuickMinutes - Danny O'Donovan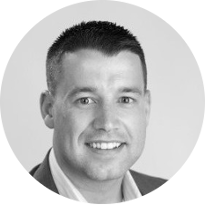 QuickMinutes provides a comprehensive committee management platform for large public and private sector organisations. Danny initially identified the need for a project management platform when he was President of the Students' Union at Cork Institute Of Technology. QuickMinutes, with a specific focus on committee management, was developed from this original idea.
Danny completed a BBus from Cork Institute Of Technology.
Reach The Top - Patrick O'Regan
ReachTheTop helps elite sporting teams broaden their talent discovery process and get the best athletes ahead of rivals, eliminating the need for NCAA colleges to travel extensively as their data driven software, pre screened and objectively ranked athletes are available at the click of a button.
Patrick completed a BA (English & History) at UCC.
Sigma Nutrition - Danny Lennon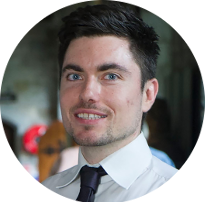 Sigma Nutrition is an online resource centre that provides coaches and advanced trainees/athletes with cutting-edge nutrition information. Clients have access to quality content, a screening tool to identify client needs, personalised nutrition plans, a Q&A forum and private consultancy sessions.
Danny completed a BSc (Biological & Physical Sciences) from the UL and an MSc (Nutritional Sciences) from UCC.
SigniFence - John Cal Kelleher
SigniFence is smart fencing solution that allows farmers to monitor and control electric fences from a smartphone. Frequent shocks and search and rescue operations at dawn led to John Cal Kelleher's idea for SigniFence.
John completed a BSc (Physics and Maths) at UCC.
Supply.ie - Mike McGrath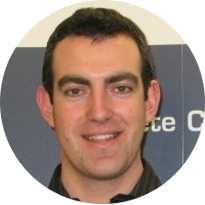 Mike McGrath founded supply.ie in 2011 to link SMEs with local providers of general office supplies at competitive prices. At the core of the business is an online platform that allows SMEs to request quotes and suppliers to make offers.Mike has subsequently gone on to launch a procurement consultancy business, AVRO Procurement and Kwayga.
Mike completed an MBS (E-commerce) at the National University of Ireland Galway and a BBS at UL.
Techvie - Conor Hayes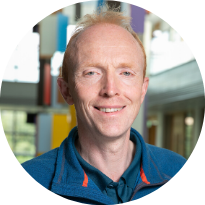 Techvie is a modern SaaS platform dedicated to the medical device industry, which allowing sales teams to find and convert new customers easily through aggregation of data from multiple online channels, & trade events.
Conor completed a BSc (Digital Technology, Design & Innovation) at DIT.
Tech Walk - Alex Thomas
TechWalk.io, a platform available on a mobile app, website & Amazon Alexa, is a voice first e-learning platform to help people up-skill in areas such as software engineering & cloud computing without using a screen.
Alex completed an MSc (Software Development) at CIT.
Teleatherapy - Clare Meskill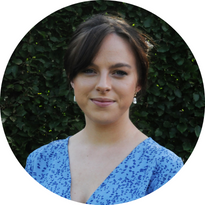 Teleatherapy (Telea) is a software that links Speech Therapists and their clients to enable therapists to provide at-home speech therapy.
Clare completed a BSc (Speech and Language Therapy) at UCC.
Traxsit - Luke O'Mahony and Conor Walsh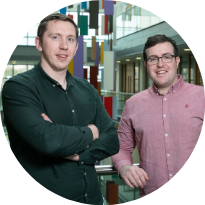 Traxsit has developed an asset management solution that provides construction, agricultural and plant hire companies with remote visibility on the location of their assets.
Luke completed a BSc (Accounting) at UCC and Conor completed a BEng (Electronic Eng) at Cork Institute of Technology.
TrustDish - Shannen O'Reilly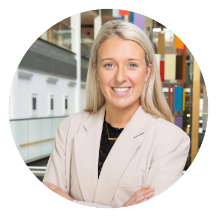 TrustDish addresses the alarming gap that exists in the current allergen management systems, ensuring the safety of customers with food allergies and intolerances. Their groundbreaking technology facilitates direct communication between allergen sufferers and food preparers allowing for hassle-free dining experiences.
Shannen completed a MSc (Food Business and Innovation) at UCC.
Vconnecta - Brendan Finucane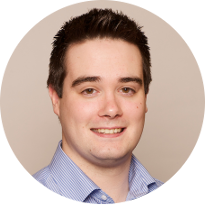 Vconnecta is a mobile and cloud-based community engagement platform that provides real-time insights generated from data collected in the field. This helps businesses, organisations and community activists connect with, hear and respond to local communities.
Vconnecta evolved from Brendan's final year project completed as part of his BSc (Business Information Systems) at UCC.
Volta Robotics - Elvis Seporaitis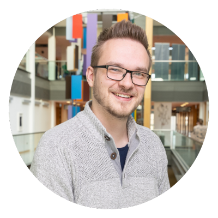 Volta Robotics is a company working with an automated process for disassembly, sorting, and repurposing EV batteries.
Elvis completed an ME (Electrical & Electronics Engineering) from UCC.
UrAbility - James Northridge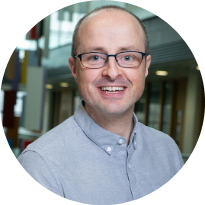 UrAbility is reinventing the way parents and educators support children with disabilities, enhancing the learning experience with an online training and support model. UrAbility's online platform uses algorithms to auto assign online courses and advise on assistive technologies based on users' technical abilities, spoken language, and location.
James completed an MSc (Rehabilitation & Disability Studies) at UCD.
Yooni - Nathan Mayes and Darragh Lucey
Yooni is a student engagement platform that helps Higher Education Institutes increase annual student fee revenue by attracting and retaining students.
Co-founders Darragh and Nathan both graduated with a BE (Electrical and Electronic Engineering) from UCC.
Zirkulu- Jack Norman and Fionn McCarthy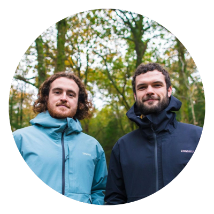 Zirkulu builds technical gear based on the principles of the circular economy and strive to chart new territory in outdoor apparel.
Jack completed a BA (Economics) and an MSc (Management & Marketing) from UCC and Fionn completed a BA (Economics) from UCC.