News
News
Reach The Top Wins IGNITE Best Business Award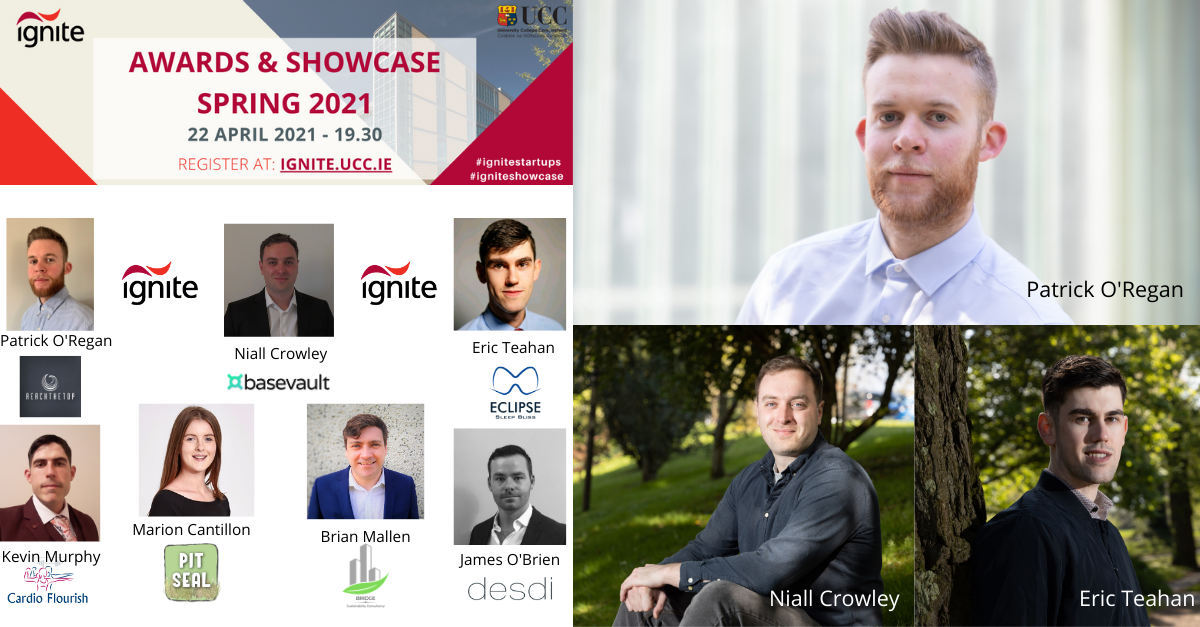 Reach The Top, an innovative platform connecting elite athletes and NCAA affiliated colleges has been named Bank of Ireland/IGNITE Best Business.
Founder Patrick O'Regan graduated from University College Cork with a BA (English & History) in 2018.
Reach The Top was recognised at the online Spring 2021 IGNITE Awards & Showcase on Thursday 22 April 2021. The awards and showcase which celebrates the achievements of the IGNITE13 cohort was held online.
Two further awards were also announced on the night to recognise business planning and innovation. Winning the award for IGNITE Best Business Plan was Niall Crowley, co-founder of Basevault. The company is improving operating efficiency in financial institutions. And winning the award for Best Video Pitch was Eric Teahan, founder of Eclipse Sleep Bliss. The company is improving health and personal performance with smart sleep technology.
Other finalists included, Marion Cantillon, Pitseal, Brian Mallen, BRIDGE, James O'Brien, desdi and Kevin Murphy, Cardio Flourish.
Chair of the judging panel, Brendan Reddin of Bank of Ireland said: "Once again, we at Bank of Ireland are delighted to be part of the IGNITE programme. It is a fantastic programme that helps to support entrepreneurs. We are always inspired by the founders at IGNITE, their ideas and the quality of their pitches and business plans."
Notable past winners of the IGNITE Best Business Award include Mark O'Sullivan of Neurobell, James Northridge of UrAbility, Marie Casey of Ezi-Vein, Jennifer Hurley of T4 Adventure, Mike Sheehan of Milis Bio, Dr Fiona Edwards-Murphy of ApisProtect and Dr Sinead Bleiel (Doherty) of AnaBio Technologies Ltd.
Developed and hosted at University College Cork, IGNITE is open to all recent graduates from any discipline and from any 3rd level institution in Ireland.
More information is available at www.ucc.ie/en/ignite
If you missed the Awards & Showcase event, catch up and watch it below:
Since 2011, IGNITE has been supporting entrepreneurs through the early stages of their start-up journey and the programme focuses on innovative business models to ensure competitiveness and scalability; validating the business model to ensure the business idea is robust enough to succeed; and developing soft personal skills needed to network, pitch, sell and survive in today's competitive marketplace.