News
News
IGNITE Alumni listed in Forbes 30 under 30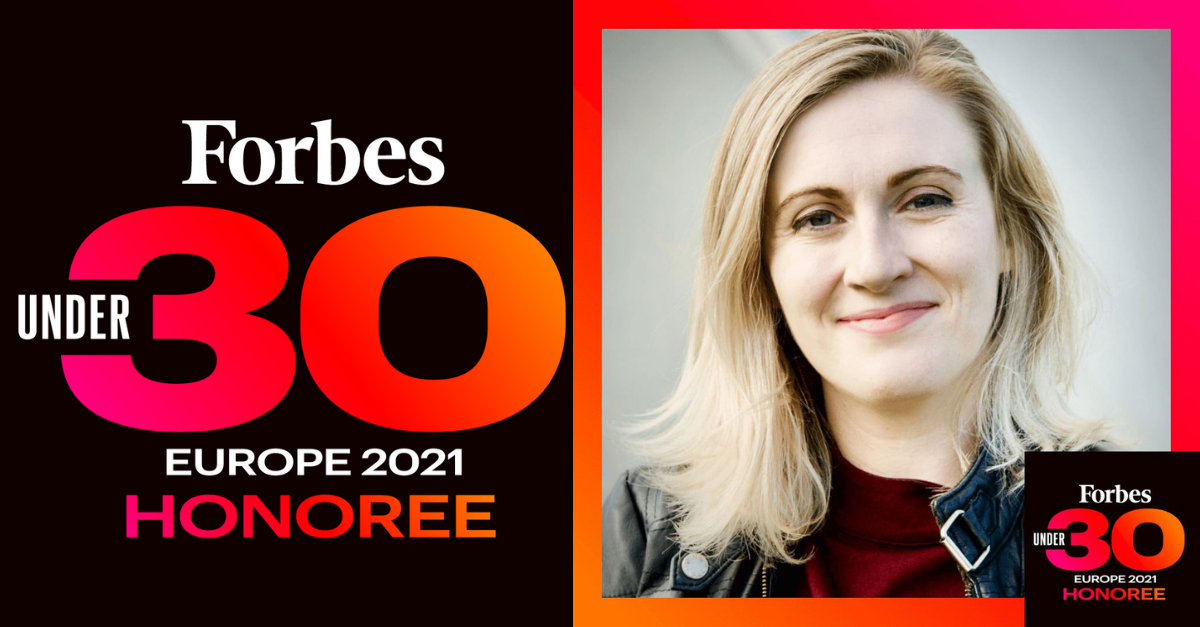 Dr Fiona Edwards Murphy Features in the 2021 European Forbes 30 under 30 list.
Dr Fiona Edwards Murphy, CEO and Co-Founder of ApisProtect, was welcomed to the 30 Under 30 Europe Class of 2021.
Headquartered in Ireland, capitalising on innovative and award-winning academic research, ApisProtect uses cutting-edge science, engineering, and advanced business processes to bring honey bee-saving technology to every corner of the globe.
Forbes received tens of thousands of nominations—Dr Fiona Edwards Murphy's achievements, were recognized by Forbes editors and expert industry judges, they now place her in the world's most impactful community of young entrepreneurs and game-changers.
Dr Edwards Murphy is included in the Manufacturing and Industry category "Creating the products, methods and materials of tomorrow".
Edwards Murphy added "I am honoured to be included on this list with all of these inspirational founders and entrepreneurs. At ApisProtect we continue to innovate and develop our bee monitoring technology, with our customers, to ensure we can help solve the global problem of honey bee losses."
ApisProtect has launched two products in two markets in the past six months and is now working with commercial beekeepers in the U.S and hobbyist beekeepers here in Ireland.
The company was founded in 2017 to design and create ground-breaking hive-management technology in Europe. The company has built an innovative system involving sensors, global communications, and artificial intelligence to proactively improve beekeeping outcomes while increasing productivity and reducing beekeeping costs.
To find out more, log on to www.apisprotect.com or follow us on social media Twitter - @ApisProtect , Facebook - @ApisProtect, Instagram - @ApisProtect