News
News
IGNITE Guest Speaker and Speed Networking Event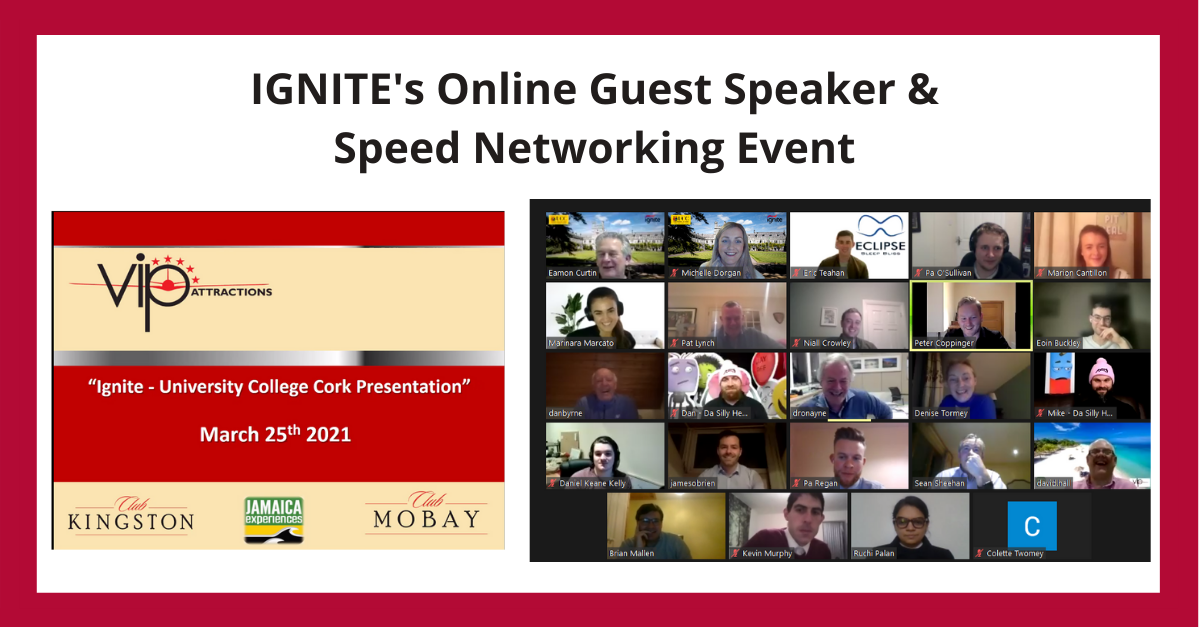 On Thursday 25 March, we hosted our IGNITE Guest Speaker and Speed Networking event online with EY Entrepreneur of the Year Nominees and Winners.
We heard from our Guest Speaker, UCC Alumnus, David Hall, founder and CEO of VIP Attractions. VIP Attractions provides VIP airport services to visitors at Jamaica's International Airports. David shared his journey from his early career with Kerry Group, Esat and Servecast, to become COO and then CEO of Digicel Jamaica, to founding VIP Attractions in 2010. He shared valuable insights into the challenges and setbacks he faced over the years and how he overcame them all. A fascinating story with lots of important lessons for early stage and scaling businesses alike.

The speed networking session provided IGNITE start-up founders with the opportunity to meet EY Entrepreneur of the Year Nominees & Winners including Colette Twomey, Colum O Sulivan, Dan Byrne, David Ronayne, Denise Tormey, Pat Lynch, Sean Sheehan and Sinead Bleiel.

The start-up founders had five mins with up to six accomplished entrepreneurs so they had to make the best use of the time - an invaluable experience to connect with and engage, to practice their pitch and to learn from experienced business owners.