News
News
Start-Up Lab for Sustainable Businesses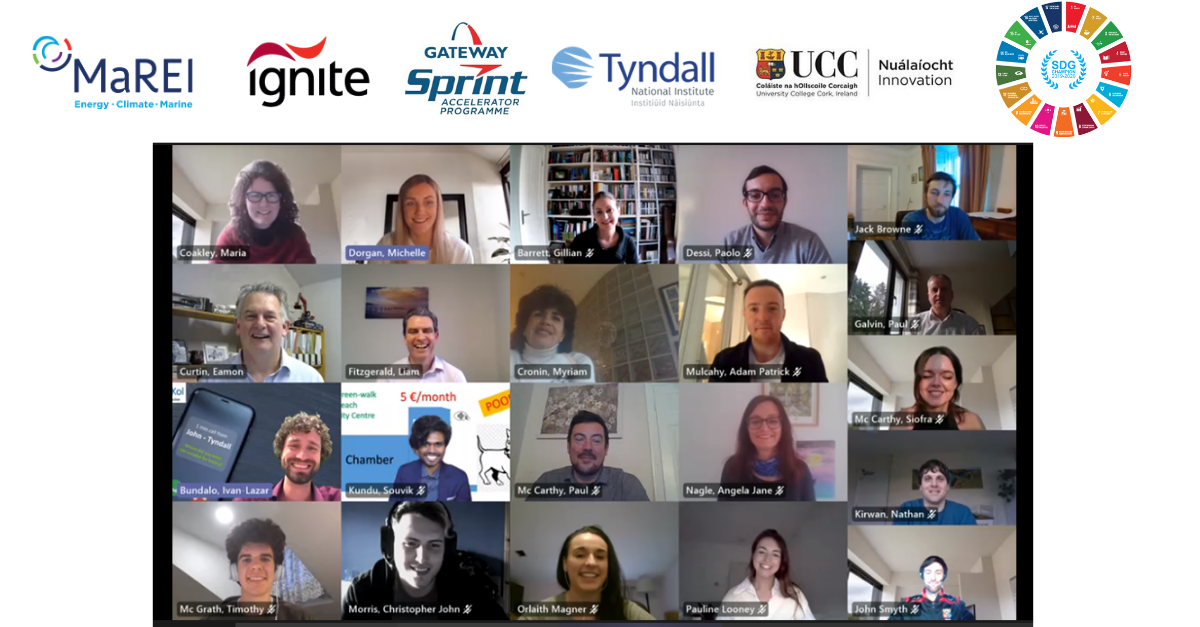 Start-Up Lab for Sustainable Businesses Grand Pitch Event, Spring 2021.
On Tuesday 30 March we hosted the Start-Up Lab Grand Pitch event and each participant had to do a 3minute pitch to an adjudication panel. The objective was to convince the panel that their idea is the "Best Idea In The World" by pitching a business model in a compelling way using the tips and tactics that was discussed over the last 6 weeks.
Start-up Lab Spring 2021 was run in partnership with MaREI this year and took place over seven evenings. The sessions are designed to help participants explore & communicate a business model for their sustainable business.

Huge congrats to the winners of the Best Business Idea - Team: Siofra McCarthy, Adam Mulcahy, Orlaith Magner and Christopher Morris. And to the winner of the Best Pitch, Angela Nagle.

Well done to all the participants involved! Thank you to our adjudication panel David Corkery, Darren Reidy and Mary Good. And to our facilitators & mentors Liam Fitzgerald, Eamon Curtin, Michelle Dorgan, Myriam Cronin, Karen McCarthy, Peter Finnegan, Gillian Barrett, PhD, Dr. Maria Coakley (nee Lyons ), Phil O Sullivan.

And a special mention to our Guest Speakers Tom Cotter, Raymond Alcorn, Kate Dempsey, Conor O Sullivan and Darren Hayes.
If you're interested in the next Start-Up Lab, please email us ignite@ucc.ie