News
News
IGNITE Alumni - Recruitroo Secures €1M Investment to Solve Global Labour Shortages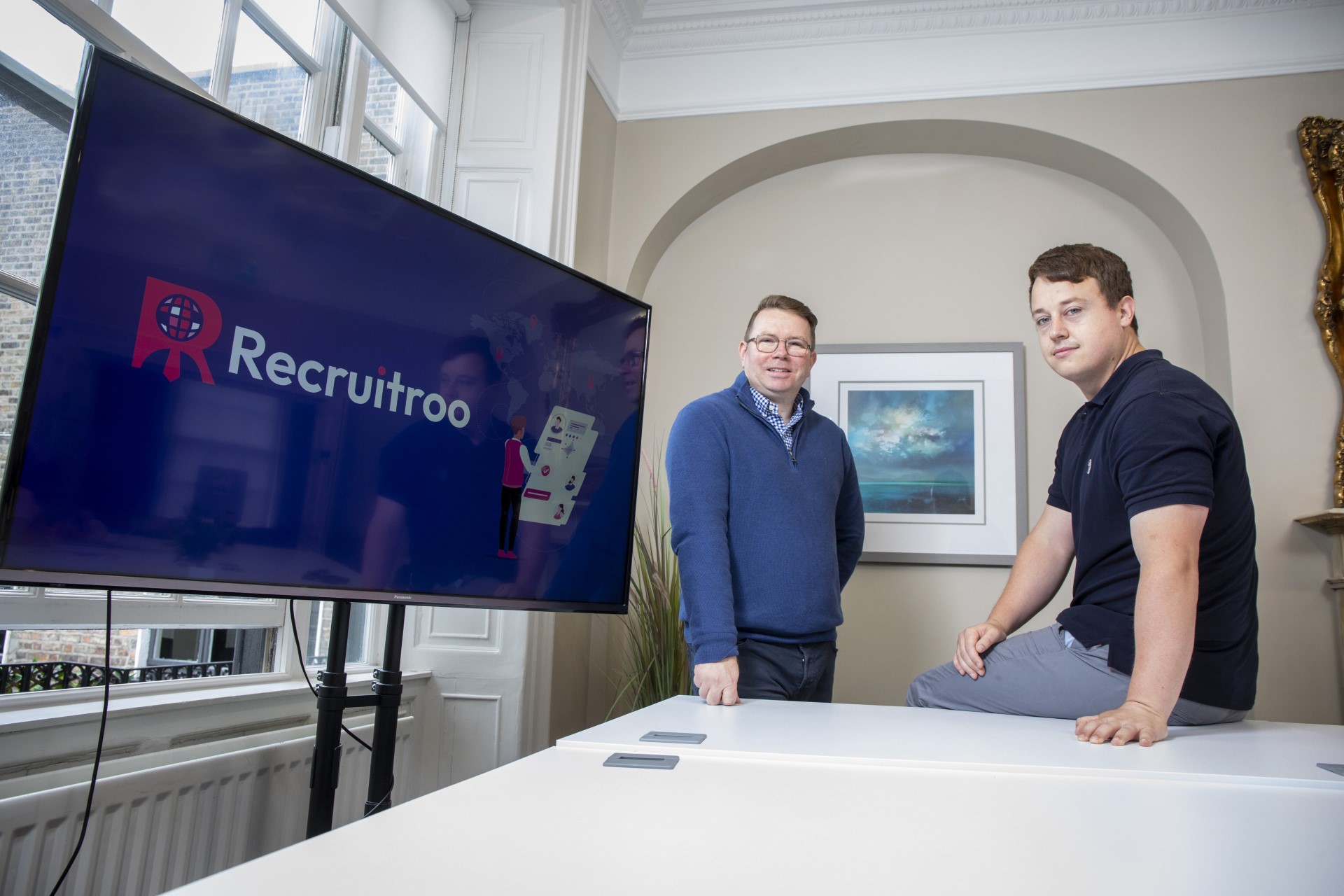 The company is also bringing on seasoned HR tech founder Andreea Wade as Chair.
Dublin, Ireland, July 4 2023: Recruitroo, the award-winning platform that solves global labour shortages, announced today that it has secured a €1 million investment round, led by Delta Partners, with participation from Enterprise Ireland and several notable angel investors.
The funding will empower Recruitroo to further develop its end-to-end global recruitment and migration platform and expand its presence in the UK and European markets. As countries in the Western world navigate chronic labour shortages that are contributing to a supply chain and cost of living crisis, Recruitroo is solving major pain points for businesses that are scaling their global workforce.
While Governments have eased visa restrictions for skilled migrants across a broad range of industries, the private market is left struggling to cope with all the complexities and bureaucracy associated with hiring across international borders, from sourcing candidates, and assessments to cultural and language differences, emigration and immigration paperwork, relocation and onboarding issues.
Founded in April 2022, Recruitroo's recruitment and migration platform uses AI and automation to streamline all aspects of international hiring for their enterprise clients in the construction & engineering, hospitality and healthcare industries. By linking companies and candidates around the globe through video-based profiles and digital skills assessments, Recruitroo breaks down contextual barriers. Recruitroo then completes the process by deploying AI and automation capabilities to process all documents and applications for employment permits and visas ensuring compliance with legal and regulatory requirements.
Recruitroo was inspired by the challenges the two founders witnessed in their previous businesses. In his manpower business in the Philippines, co-founder Shane Kiernan saw first hand the needs of European construction companies seeking to hire a global workforce. Co-founder Stephen MacCarthy previously developed a solution to help tech founders in Ireland to assess software engineers abroad. Their combined experiences provide them with an in-depth understanding of international hiring challenges.
The team are also welcoming Andreea Wade as Chair of the Board. Andreea has extensive experience of the international HR tech ecosystem, having been the founder and CEO of recruitment AI company Opening.io which was acquired by ICIMS in 2020, and as part of her current role at ICIMS as VP of Product Strategy.
"This investment, plus the addition of Andreea, marks a significant milestone for Recruitroo as we strive to transform the international hiring landscape" said Recruitroo CEO and co-founder, Shane Kiernan. "We are committed to empowering businesses to access top global talent seamlessly, while ensuring compliance and simplifying the overall international recruitment process."
"The labour shortages experienced in Ireland and across Europe and the US are a major contributor to challenges in the economy. Our investment in Recruitroo goes to the heart of solving these challenges", said Dermot Berkery, General Partner at Delta Partners and lead investor in Recruitroo. "We believe in Recruitroo's innovative approach will have a major impact on the challenges. Their technology driven solution has the potential to revolutionise the industry, and we are excited to support Recruitroo's journey."
Leo Clancy, CEO of Enterprise Ireland, said, "This is a significant milestone for Recruitroo as it implements its ambitious growth strategy. Attracting talent is one of the most significant issues facing businesses and Recruitroo is bringing solutions to the market that address this fundamental challenge. Enterprise Ireland has backed Recruitroo since its early days and we are confident that the innovation and vision of Shane, Stephen and their team will ensure they continue to compete and win in global markets."
About Recruitroo:
Recruitroo (www.recruitroo.com) is an Irish startup focused on simplifying the international hiring process. By leveraging a software led platform, Recruitroo streamlines recruitment procedures, ensuring compliance and removing unnecessary barriers. The company's goal is to provide businesses with an efficient solution that accelerates the global hiring process, expands access to top talent all at a reduced cost.
About Delta Partners:
Delta Partners is a venture capital firm that invests in early stage startups in Ireland. For over 30 years Delta Partners has been supporting entrepreneurs to build great businesses. Having invested in over 130 companies with exits generating €1.8B, Delta has a track record of investment performance, with LPs including Enterprise Ireland, Bank of Ireland and Fexco, as well as the family offices of successful Irish technology entrepreneurs. Today, the Delta team are investing in early-stage Irish companies across a range of sectors. Check us out at www.deltapartners.com and follow us on Twitter (https://twitter.com/DeltaVC) and Linkedin (https://www.linkedin.com/company/delta-partners/)
Photo credit: Fennell Photography