News
News
EziVein Wins IGNITE Best Business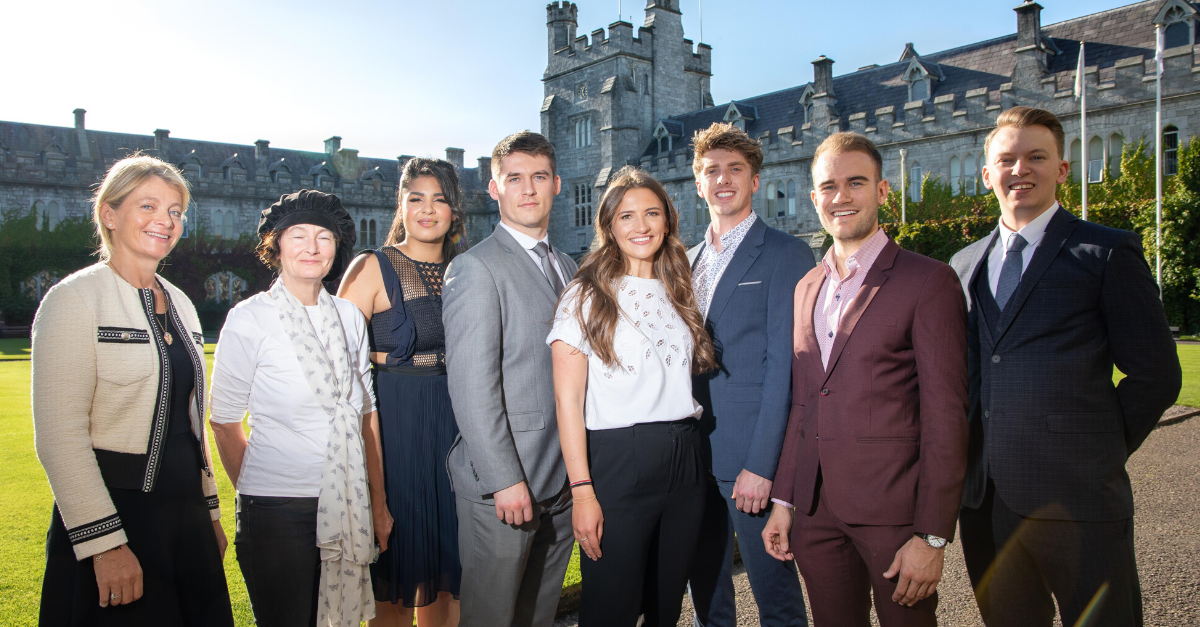 EziVein, a medical aid designed to enhance the visibility of a vein to reduce the time and trauma for a blood draw or IV cannulation in the 35% of patients who suffer from DVA (diffculty vein access) has been named Bank of Ireland/IGNITE Best Business.
Founded by Marie Casey, a recent Master's graduate in Public Health in UCC, following on from her higher diploma in Occupational Health and Safety.
The disposable device is affordable and user-friendly and requires no maintenance or mains power. It allows for procedures to be carried out by a single staff member instead of two. The device is suitable for medical, veterinary and cosmetic applications.
EziVein was recognised at the annual IGNITE Awards & Showcase held in UCC's Devere Hall on Tuesday 17th September.
Since 2011, IGNITE has been supporting entrepreneurs through the early stages of their start-up journey, and on Thursday evening IGNITE celebrated the achievements of the tenth cohort of Recent Graduate Entrepreneurs who participated in the 12 month, international award-winning business innovation programme. The IGNITE programme focuses on innovative business models to ensure competitiveness and scalability; validating the business model to ensure the business idea is robust enough to succeed; and developing soft personal skills needed to network, pitch, sell and survive in today's competitive marketplace.
Three further awards were also presented on the night to recognise business planning and innovation. Taking home the award for IGNITE Best Business Plan was Paul O'Shea of Peckish, Peckish is an online platform that connects restaurants to consumers with different lifestyles and dietary requirements. This menu and sales optimization platform allows restaurants to promote their unique dishes, updates and offers to specifc target markets and is provided with live in-depth consumer analytics.
IGNITE Best Pitch Award was presented to Ugne Kaskelyte, Founder of BOXDRY - BOXDRY produces high quality, eco-friendly
accessories for water sport enthusiasts. The first product is a wetsuit dryer and water sport equipment storage system specifically for
water sport enthusiasts. The rugged box features a unique folding and drainage system for rapid drying and a safe and neat storage system.
Chair of the judging panel Marcelle McAluiffe Manager, Bank of Ireland, had high praise for the young companies commenting, "It was difficult to choose the winners, and as always, the quality of the business presentations was extremely high. It's fantastic to see so many promising start-ups with a bright future ahead."
Notable past winners of the IGNITE Best Business Award include Jennifer Hurley of T4 Adventure, Mike Sheehan of Milis Bio, Dr Fiona Edwards-Murphy of ApisProtect, Dr Sinead Bleiel (Doherty) of AnaBio Technologies Ltd, and Ross O'Dwyer and Richard Barrett of PunditArena.
Developed and hosted at University College Cork, IGNITE is open to all recent graduates from any discipline and from any 3rd level institution in Ireland.
More information is available at www.ucc.ie/en/ignite.
Missed the event? Don't worry, check out the video below to see it for yourself: