News
News
IGNITE Welcomes New Mentor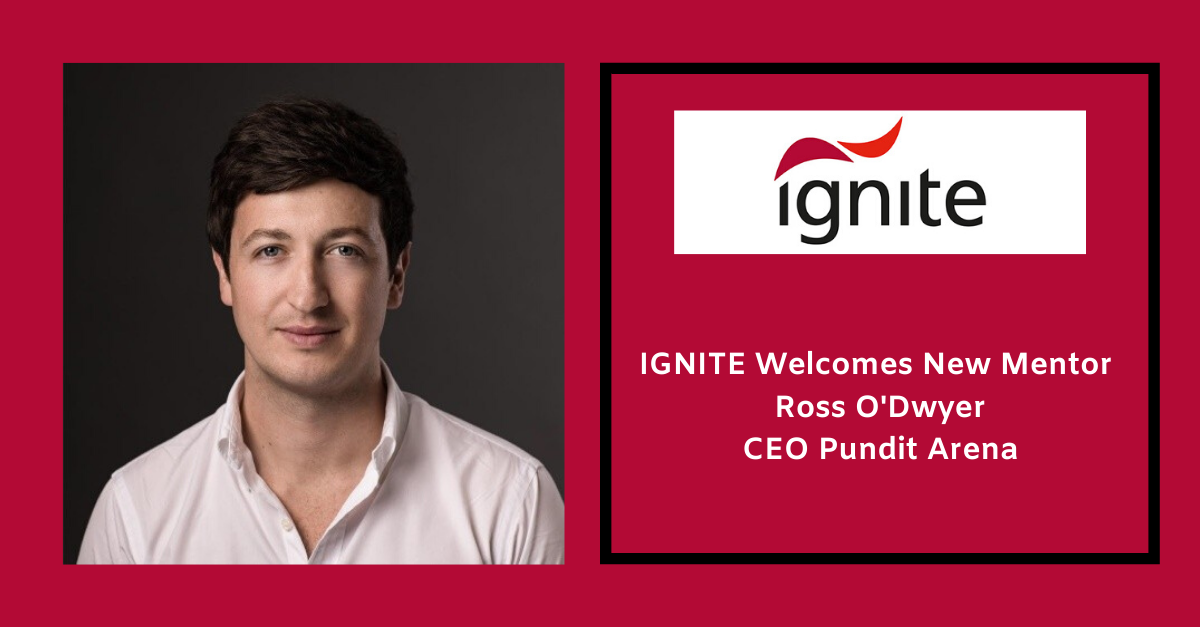 Ross O'Dwyer, CEO and Co-Founder of sports media business, Pundit Arena has joined IGNITE's mentor panel.
Ross met Pundit Arena Co-Founder, Richard Barrett, on IGNITE in 2013.
They have gone on to develop Pundit Arena into an established sports media and digital broadcast business. Ross and Richard also founded One-Zero, one of Europe's fastest-growing sports business conferences.
Ross has advised and guided a number of start-ups as a member of Enterprise Ireland's Mentor Network.
He is a graduate of University College Cork holding a BComm.
IGNITE are delighted to welcome Ross as a mentor.