News Archive 2019
News Archive 2019
UCC Jean Monnet Lecture Series, March 2019, Claire Hanna (MLA, South Belfast), "Picking up the Pieces: Restoring Relationships after Brexit".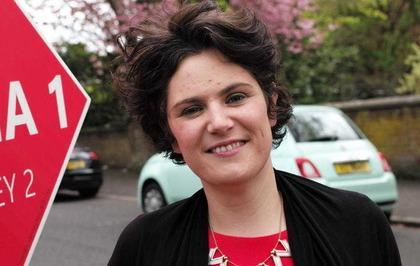 Department of Government and Politics is delighted to present Claire Hanna MLA, South Belfast Former SDLP Brexit & Finance Spokesperson as part of its Jean Monnet Lecture Series.
Title: Picking up the Pieces: Restoring Relationships after Brexit
Date and Time: 3-4pm, Wednesday 27 March 2019
Venue: O'Rahilly Building, UCC Campus, Room 2.55
Claire Hanna has been MLA for South Belfast since July 2015, having previously served as a Belfast Councillor, first elected in 2011. Claire was SDLP spokesperson on Brexit and Finance until February 2019, and when the Northern Ireland Assembly was sitting she was deputy chair of the Assembly Finance Committee, also serving on the Public Accounts and Environment Committees.
As a City Councillor, Claire brought the motion that led to Belfast becoming the first Living Wage council in Ireland, paying a fair wage to all employees, and a motion to ensure Belfast City Council could not impose Zero Hour Contracts on staff. She has also campaigned for City Deals for Northern Ireland and before the Assembly was dissolved had been working on a private member's bill that would offer legal protection for mothers and babies breastfeeding in public places.
Until July 2015 Claire worked in the field of international development, most recently in a policy and education role with Concern Worldwide, having previously served in countries including Bangladesh, Haiti and Zambia. She a graduate of the Open University and recently completed a Masters in Law at Queen's University Belfast.
This lecture series is supported by the Erasmus+ Jean Monnet programme.
ALL WELCOME
No registration necessary