News
News
The Great Agri- Food Debate 2018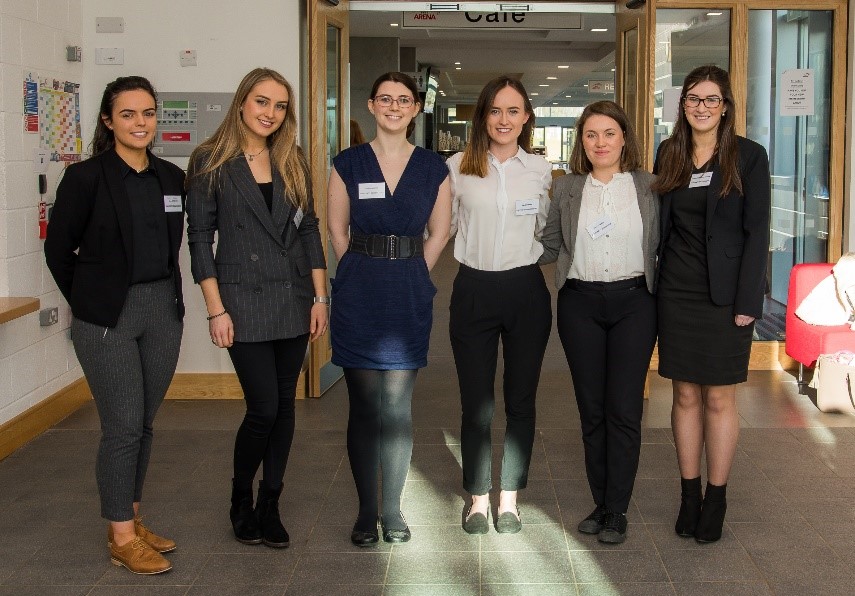 Day of debate covers Brexit, consumer behaviour and sustainability, CAP and Ireland's environmental responsibilities
On the 15th of February, we represented UCC in the 2018 'Great Agri-Food Debate' hosted by Waterford Institute of Technology (WIT). Our team was comprised of both Food Science and Food Marketing and Entrepreneurship students. For several weeks prior to the debate, we brainstormed, researched, prepared our arguments, prepared rebuttals and practiced our delivery. We worked closely with our lecturers throughout the process, who gave us immense support in preparation for the debate. As well as this, we met with various UCC faculties such as members of the Food Business Department, the Marketing Department, the Law Department, the Philosophical Society and the Environmental Department, all of whom helped us in developing our arguments and improving our delivery.
The motions of the debate included:
"Brexit will be good for the Irish Agri-Food Industry"
"Consumer behaviour is the key to a sustainable food future"
"Ireland takes its environmental responsibilities and commitments seriously"
These were all extremely interesting and relevant topics to explore. Throughout the process of researching, meeting industry experts and public speaking we further developed our teamwork and critical thinking skills. Taking part proved to be a thoroughly enjoyable learning experience. I would urge any students who are passionate about the Agri-Food industry to get involved in next year's competition as it is a wonderful opportunity to expand your knowledge and meet industry professionals.