News
News
Minister Creed announces an investment of €20 million in agri-food Research and Innovation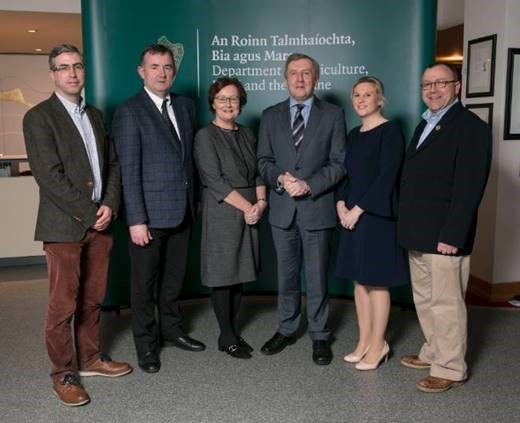 In December 2019, Minister Creed, TD, announced awards of almost €20 million in funding across 38 research projects arising from the Department of Agriculture, Food and the Marine's 2019 Competitive Call for Research.
We are delighted that UCC's Professor Joe Kerry and his team in the School of Food and Nutritional Sciences received an award of over €591,558 in the Competitive Call.
The team's research into eco-friendly, compostable, pectin based packaging material derived from waste sources of fruit pulp, and its validation in bread packaging, will take place over four years.
Announcing the awards, Minister Creed said that "Innovation is a key pillar of FoodWise 2025 and this investment today is aimed at keeping Irish Agri to the forefront of innovation delivering on environmental sustainability, competitiveness and the bio-economy'.
A total of 17 Irish Research Performing Organisations will benefit from the awards announced, including Teagasc, the Universities and the Institutes of Technology. The investment across all 38 projects will provide higher education opportunities for 90 postgraduate students in the form of PhDs (55) and Masters degrees (35) as well as contract positions for postdoctoral and other researchers (75).
To find out more about the awards, please visit https://www.agriculture.gov.ie/