News
News
Green shoots during the Covid Crisis – A good food story.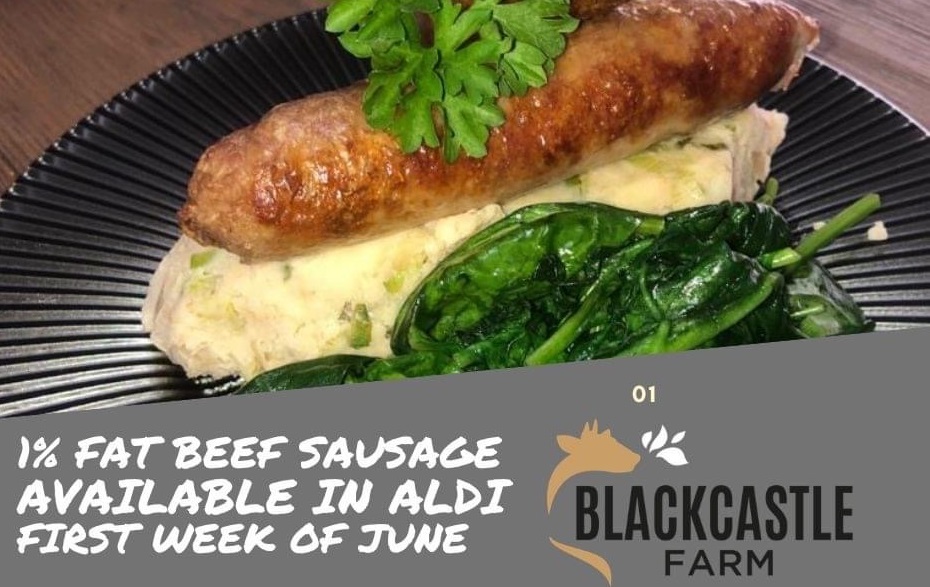 Professor Joe Kerry, Food and Nutritional Sciences, UCC has worked with a small food business, and has helped it to grow in these challenging times. The business has pivoted during the COVID crisis - with the help of three students studying 4th year Food Science at UCC.
John and Ann Commins continue the tradition of four generations of John's family, by farming sustainably at Blackcastle, Two Mile Borris, in the heart of Tipperary. John has a special herd of Piedmontese cattle, that naturally produce a very healthy beef, low in fat and high in protein. In 2011, John established a food business selling this special beef. With the help of an innovation voucher from the Department of Agriculture, John worked with Prof. Joe Kerry in School of Food and Nutritional Sciences UCC and carried out nutritional testing of all products. It was discovered that most of the meat cuts produced by the Piedmontese cattle were less than 2% fat and were very high in protein. Blind tasting panels provided very encouraging results reporting that all meats were very tender and tasty.
In 2019, Prof. Kerry again worked with the Commins family in the development of new products. Three final year food science students, Ashling Cole, Aoife Flynn and Ciara McCarthy, supervised by Professor Joe Kerry worked together with John and Ann Commins on product development with a view to developing a healthy beef sausage and further development of an Irish cured beef. The students visited the farm and viewed the newly restored food unit and facilities and became involved in discussions on new food product development. Over a number of months through hard work they professionally produced a base recipe for beef sausages with really good texture and flavour. They produced an excellent report examining market and ingredients research and compositional analysis. Thanks to this great background work and with support from Tipperary Local Enterprise Office in fine-tuning the recipe, rebranding and developing the packaging, the Commins family decided to apply for the ALDI grow programme, entering a new beef sausage product. The 1% fat beef sausage progressed through the ALDI Grow programme with great success. Unfortunately, the arrival of Covid 19 virus in February/March 2020 meant that all restaurant customer business ceased which was essential to the success of the business and to maintain production. Thankfully, success in the Aldi Grow Programme, being one of 46 products shortlisted, meant that the 1% fat beef sausage will be sold in all ALDI stores for a week commencing June 1st. The five producers that sell the most product for this initial week will receive a one-year contract with ALDI. Please see links to Blackcastle Farm social media.
https://www.facebook.com/blackcastlefarm/
https://www.instagram.com/blackcastlefarm/?hl=en.
For more on this story contact:
John Commins, Blackcastle Farm, Two Mile Borris, Co. Tipperary.
info@blackcastlefarm.com : mobile number is 086 1719802
Professor Joe Kerry, School of Food and Nutritional Sciences, UCC joe.kerry@ucc.ie