News
News
Congratulations to Marion Cantillon winner of the Cruickshank IP High Achieving Merit Award.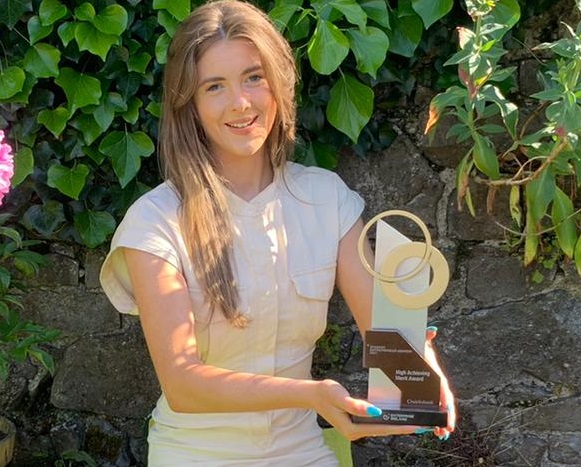 As a recent graduate of BSc. Food Marketing and Entrepreneurship, Marion continued to study and completed a postgraduate Diploma in Nutritional Science, specialising in biofilms in UCC. She was lucky enough to be selected as part of the class of Ignite 2020, an accelerator program, again based in UCC and received great assistance in getting her company off the ground.
During Marion's final year project in UCC she looked at the impact edible food packaging was making in retail and how it was reducing single use plastics. It was not until she saw first hand the risks associated with working on farms - when her uncle slipped on wet plastic, covering a silage pit and broke his leg, that she was inspired to begin the development of her innovative product, Pitseal. She combined her knowledge of farm-life with her previous knowledge of edible packaging and was inspired to develop a better solution for covering silage pits. Pitseal specializes in the process method of making and applying a seaweed based edible biofilm, to replace the current method of covering silage pits with PVC (plastic) sheeting. Pitseal was developed using a unique blend of seaweeds. Pitseal not only acts as an environmentally ideal solution to single use plastic, it also helps with the problem of emissions, which are impacting on the sustainability of farming worldwide. Pitseal has been shown to reduce methane emissions when consumed by animals.
The aim of Marion's company is to make farming more eco-friendly and provide long term sustainability for farmers and their families.
Marion will shortly start a PhD jointly supervised by Teagasc and UCC, which will allow her to continue to research this area.