Short Course - Production Supervisory Training Course
Short Course - Production Supervisory Training Course
This course will take place online
This programme is a UCC/ICOS Skillnet Dairy Supervisory Programme specifically designed for those working in the Co-operative Dairy Sector. The key aim of the programme is to improve the capabilities of production supervisors and those wishing to enter production supervisory roles. Participants will build on existing skills and develop new management capabilities in a highly interactive learning environment.
Who should attend?
The programme is directed at supervisors and aspiring supervisors, from the Cooperative Sector, who wish to develop their skills further. Suitable candidates from other related disciplines who wish to develop their skills in these sectors will also be considered.
The lead trainers for this course are:
Professor Alan Kelly
Professor Seamus O'Mahony
David Waldron
Joe O'Callaghan
Kathy Kirwan
What will you cover on this course?
Communications & Performance Management
Conflict Management
Dairy Science and Technology
Composition and Microbiology of Milk
Digital Badge Award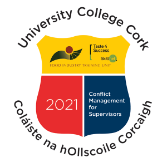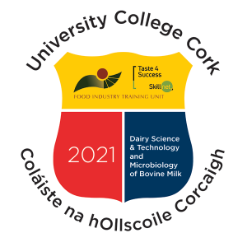 Upon successful completion, you will be awarded a digital badge which can be used to support your CV and e-portfolio. A digital badge is an award which recognises your accomplishment in completing an unaccredited course and is referred to as a micro-credential. By taking part in the in-course activities and successfully completing the in-course questions you will qualify for one or more of the the relevant digital badges. The badge can be downloaded and included on CVs, shared via email or included on your e-portfolio (for example on LinkedIn). When a person or employer clicks on your d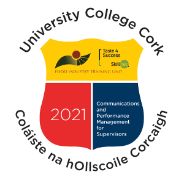 igital badge they will see the specific details of the course, the process by which the course was given and if the course was successfully completed. Digital badges can be used to illustrate continued professional development and can supplement existing qualifications.
To Register
For further information please contact:
Clair Hoare
Special Projects Manager
Food Industry Training Unit
School of Food and Nutritional Sciences College of Science,
Engineering and Food Science,
University College Cork
email: clairhoare@ucc.ie