Introduction to Food Chemistry
Introduction to Food Chemistry
Introduction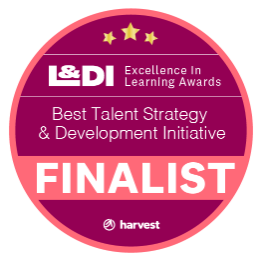 The Introduction to Food Chemistry is designed to offer learners the opportunity to develop a basic understanding of key chemistry principles of importance to food systems.
Successful completion of this digital badge may be considered as part of a person's recognition of prior learning in applying for our Postgraduate Certificate, Diploma and MSc in Dairy Technology and Innovation. This Digital Badge is designed to bridge the gap and facilitate access to full programmes for interested learners and offer a pathway into our full programmes.
The programme is delivered online, using an 'on demand' model where learners access materials asynchronously. Individual sections are released to learners on completion of successful previous sections, including an MCQ self-knowledge check at each stage. At the end of the course, students will need to complete a take-home assignment, which consists of 7 short questions.
Who should attend
Learners who wish to study technical food science programmes on a part- time basis, who do not have the necessary food chemistry background to engage effectively with the materials.
Course Programme
The topics covered in this course will include the following:
Chemistry Aspect
Basics
Reactions
Acids and bases, pH, buffering capacity.
Normality, Molality, Molarity
Functional groups and bonds
Principles of food chemistry macromolecules
Protein chemistry
Lipid chemistry
Carbohydrate chemistry
The Leader Trainers
Dr Thomas France
, PhD in Food Science and Technology
Dr Éadaoin Casey
, PhD in Chemistry
Academic Director
Professor Paul McSweeney, School of Food and Nutritional Sciences, College of Science, Engineering and Food Science, UCC.
Digital Badge Award
Upon successful completion, you will be awarded a digital badge which can be used to support your CV and e-portfolio. A digital badge is an award which recognises your accomplishment in completing an unaccredited course and is referred to as a micro-credential. By taking part in the in-course activities and successfully completing the in-course questions you will qualify for a digital badge in "Introduction to Food Chemistry". The badge can be downloaded and included on CVs, shared via email or included on your e-portfolio (for example on LinkedIn). When a person or employer clicks on your digital badge they will see the specific details of the course, the process by which the course was given and if the course was successfully completed. Digital badges can be used to illustrate continued professional development and can supplement existing qualifications.
Course fee
The fee is €300. This course is part funded by Taste4Sucess Skillnet for eligible participants.