News
News
Prof Martin Kinirons Leadership Award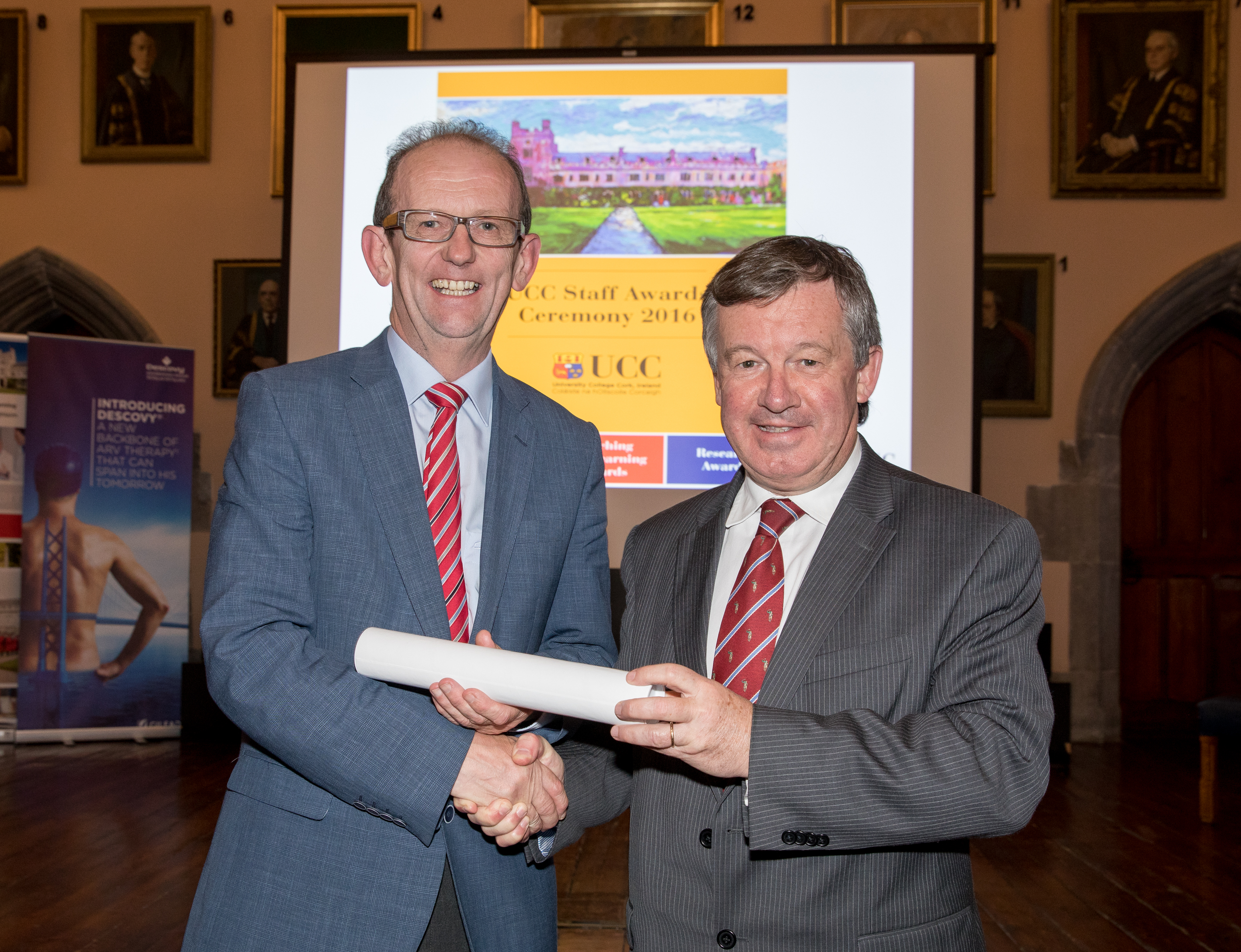 Congratulations to Prof Martin Kinirons for his succuessful nomination for the Leadership Award at the UCC Staff Recognition Awards last week.
University College Cork honours staff members for their outstanding contributions to University life and the wider community. Individuals and teams were presented with awards nominated by collleagues for their exceptional and influential achievements and contributions.
Professor Martin Kinirons - Leadership Award
The Selection Committee determined that Professor Kinirons should be honoured with the Leadership Award on the basis of his outstanding academic and research leadership and significant contribution as Dean to the Dental School and Hospital. The selection committee was particularly struck by the evidence put forward by members of the staff of the Dental School and Hospital of his leadership abilities in encouraging and supporting others to succeed in addition to the significant personal skills he has demonstrated in encouraging a positive and performance driven culture within the Dental School and Hospital. The committee are of the opinion that his enabling leadership qualities are fully deserving of this Leadership award.
Further details of the Staff Recognition Awards programme are at: http://www.ucc.ie/en/sdc