News
News
Prof Martin Kinirons Retirement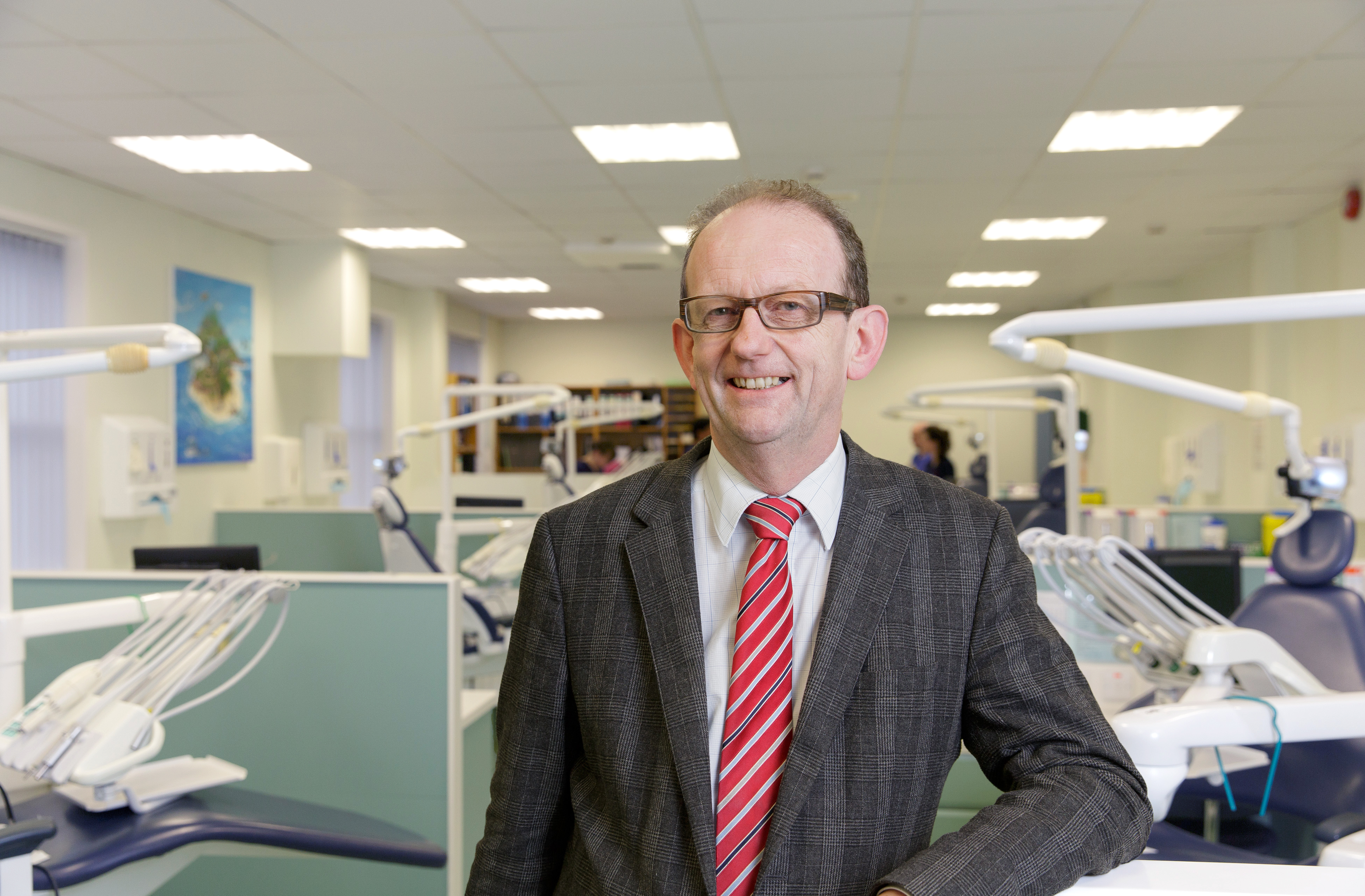 Prof Martin Kinirons recently retired as Dean of Cork Dental School and as Professor in Paediatric Dentistry.
Professor Kinirons joined University College Cork in 2003 and during his time here built up the clinical research output in his discipline and co-supervised a large number of students in Masters, MPhil and PhD level. He is a internationally recognised authority on dental trauma and he has collaborated, researched and published internationally. Furthermore, he acted as PI and had been awarded more than 20 funded research grants over his career in UK and Ireland. Martin integrated the disciplines of Dental Public Health, Orthodontics, Preventive and Paediatric Dentistry under the umbrella of Oral Health and Development and has seen the growth of a holistic, team based approach to oral health.
In 2013, Prof Kinirons was appointed to the positon of Dean of the Dental School. His leadership style is characterised by a broad-based consensual approach. It was underpinned by a clear focus on his vision for the Dental School. Notable achievement have been two successful quality reivews, an increased recruitment of overseas students, progress in the funding model for the Dental School and bilateral agreements with Dental Schools in Europ and North America. His most tangible legacy will be building of a new Dental School. He demonstrated tenacity and foresight in relation to engaging with external bodies to secure funding for a much needed new Dental School for UCC. This will only be the second Dental School build in Ireland since the founding of the state. Martin was awarded the Leadership Award at the Staff Recognition Awards in 2016. This award is by nomination by peers and colleagues for outstanding contribution to University Life and the wider community.
His most signifcant acheivement has been Prof Kinirons positive impact on the morale and collegiality of the staff and students at the Dental School. This is a reflection of his vision, empathy and personal warmth. His leadership enabled and facilitated others to achieve their full potential. Prof Kinirons will be greatly missed by all of his colleagues, students and patients. We wish him a happy and fulfilling retirement.