News
News
International Symposium on Dental Hygiene 2022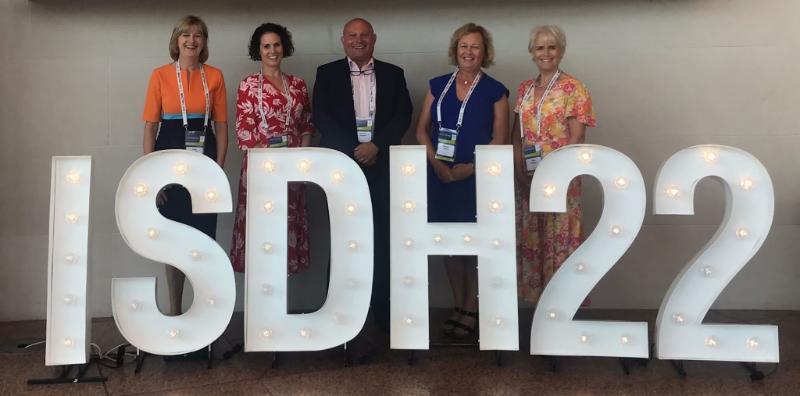 Cork Dental School and Hospital was well represented at the recent International Symposium on Dental Hygiene hosted at the Convention Centre Dublin 11-13th August 2022.
The theme of the conference was 'The Future in Our Hands' and over 800 delegates from across the globe attended the conference with a diverse programme including oral research presentations from Prof Anthony Roberts (Inter-Professional Education), Dr Niamh Coffey (Cystic Fibrosis and Oral Health), Ms Anne O'Keeffe and Ms Clare Murphy (both Dental Education) which were all very well received. Research from Ms Caroline Horgan and Ms Martina Collins were presented by poster and Ms Collins was invited to compete in the Innovative Research competition and was subsequently awarded 3rd Prize for her abstract entitled "Dental Hygiene Students' Reflections in a Medical Emergency Role Play".
In addition to presenting, the Tutors Chaired sessions throughout the programme and made a full contribution to the scientific and social content of this highly prestigious International conference.
For more on this story contact:
Prof Anthony Roberts