News
News
Open Day 19 December 2022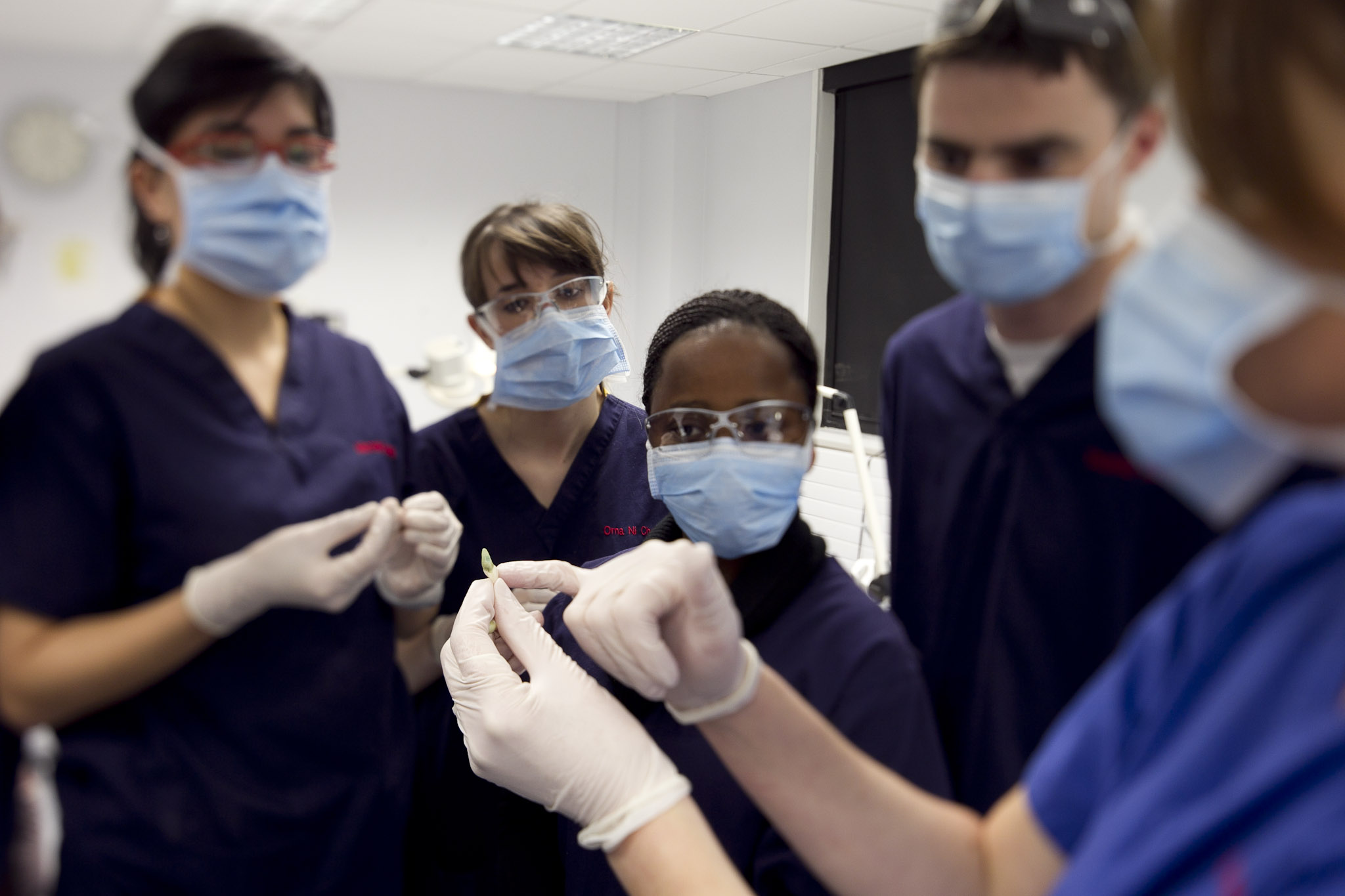 Are you interested in learning more about studying Dentistry, Dental Hygiene or Dental Nursing? If so this event is for you! All Welcome!
This will be an interactive day with practical hands on experience! To register for this event CLICK HERE
Timetable
10.00 am—10.15 am
Opening Presentation and Virtual Tour of the School and Hospital

10.15 am—10.45 am
Presentations from Staff in Dental Nursing, Dentistry (Dr Gallagher) and Dental Hygiene

10.45 am—11.00 am
Tea/Coffee and refreshments will be served during the above sessions. Students/Recent Graduates from each programme (Dentistry, Dental Nursing and Dental Hygiene) will attend the session to answer any questions and give
attendees the benefit of their experience as students.

3 Groups A, B and C
11.00 am – 12.00 pm
Group A – Orthodontics Laboratory
Group B – Oral Surgery
12.00 pm – 13.00 pm
Group B – Orthodontics Laboratory
Group A – Oral Surgery
** Creating a dental appliance, hands on experience with Tooth Extraction and Suturing Simulators
1.00 pm— 1.30 pm
Lunch will be provided by Cork University Dental School and Hospital. Staff and students will also attend this session

2 pm—2.45 pm
2 pm – 3 pm
All Groups - OTL
3.00 pm – 4 pm
All Groups - Prosthodontics
4 pm – 4.15 pm
Conclusion and feedback session

**Please note that there may be some changes to the timetable depending on numbers attending