News Archive
News Archive
PhD Studentship in Atmospheric Chemistry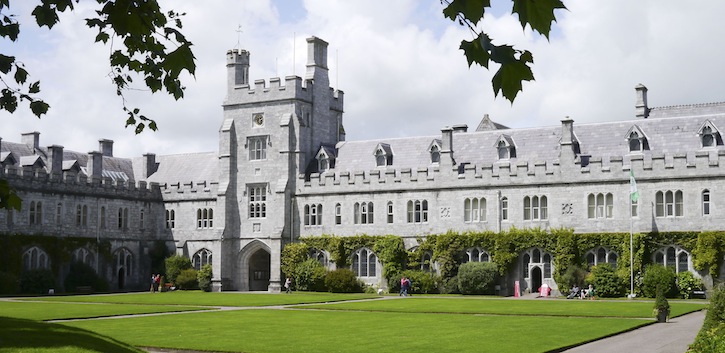 Under the supervision of Dr Stig Hellebust
Job Posted: 31 Mar 2017
Closing Date for Applications: 21 Apr 2017
Department: Department of Chemistry / Centre for Research into Atmospheric Chemistry
College: College of Science, Engineering and Food Science
Contract Type: Fixed Term Whole-Time
Job Type: Research
Salary: See advert for details
PhD Studentship in Atmospheric Chemistry
Applications are invited for a PhD studentship in atmospheric chemistry based within the Department of Chemistry at University College Cork (UCC). The research project, led by Dr. Stig Hellebust will focus on the origins, fates and impacts of airborne particles and volatile organic compounds. The project will involve extensive laboratory and field research campaigns, deployment of a wide range of atmospheric research instrumentation, including state-of-the-art Chemical Ionization Time-of-Flight Mass Spectrometry, and development and implementation of data analysis protocols for large volumes of observational data. The successful candidate will also work closely with Prof. John Wenger and other members of the Centre for Research into Atmospheric Chemistry and is encouraged to be involved in collaborations with national/international researchers. As part of the project, the successful candidate will be expected to present their work at conferences and meetings and submit articles to international, peer-reviewed journals.
The candidates should possess, or be expected to obtain shortly, a first class or upper second class BSc(Hons) degree in Chemistry, Physics or Environmental Science.
The post is available from October 1st, 2017. The annual stipend for the post will be €14,230 and the successful candidate's annual university fees will also be paid.
Informal enquiries can be made to Dr. Stig Hellebust (Email: s.hellebust@ucc.ie or Prof. John Wenger (E-mail: j.wenger@ucc.ie ; Tel: +353 (0)21 4902454)
To Apply:
Candidates should send a detailed CV, together with the names and addresses of two referees, to Dr Stig Hellebust, Department of Chemistry, University College Cork, Cork, Ireland (email: s.hellbust@ucc.ie).
The closing date for applications is Friday 21st April 2017.