News Archive
News Archive
New Lecturer in Physical Chemistry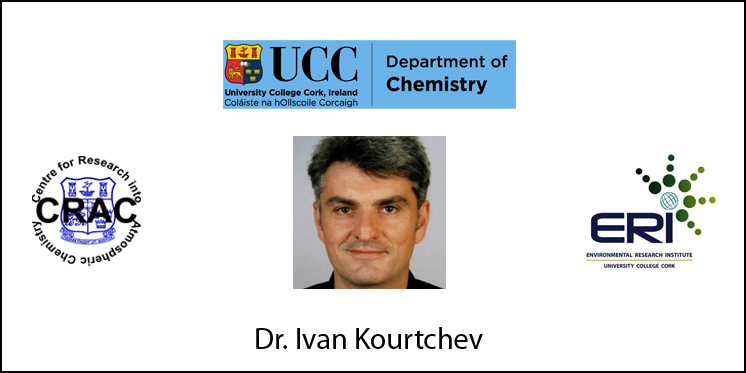 Dr. Ivan Kourtchev
The Department of Chemistry, the ERI and CRAC would like to extend a very warm welcome to Dr Ivan Kourtchev, our new lecturer in Physical Chemistry. Ivan is an expert in atmospheric and environmental chemistry whose research is currently focused on better understanding chemical processes occurring in our atmosphere and their impact on climate. Ivan joins us from Cambridge University where he was a Marie Curie Research Fellow and a University Research Associate.
Ivan will work with the Centre for Research on Atmospheric Chemistry (CRAC) which is a leading Irish research centre on air quality and atmospheric analysis. The research activity of CRAC is wide-ranging and encompasses laboratory, field and modelling studies with interest in laboratory simulations of homogeneous and heterogeneous atmospheric chemistry, urban field measurements of particulate matter (PM) and the development of new instrumental approaches for atmospheric analysis.
Prof John Wenger, Director of CRAC said "Ivan is a world-leading researcher in atmospheric organic aerosols and will undoubtedly make a highly valuable contribution to our research activities at UCC. We are delighted that he is joining our team."
We are delighted that Ivan is now part of the Chemistry and ERI team and wish him all the best in his career at UCC.
Link: Researchgate Profile