News
News
Exploring the Lived Experience of Energy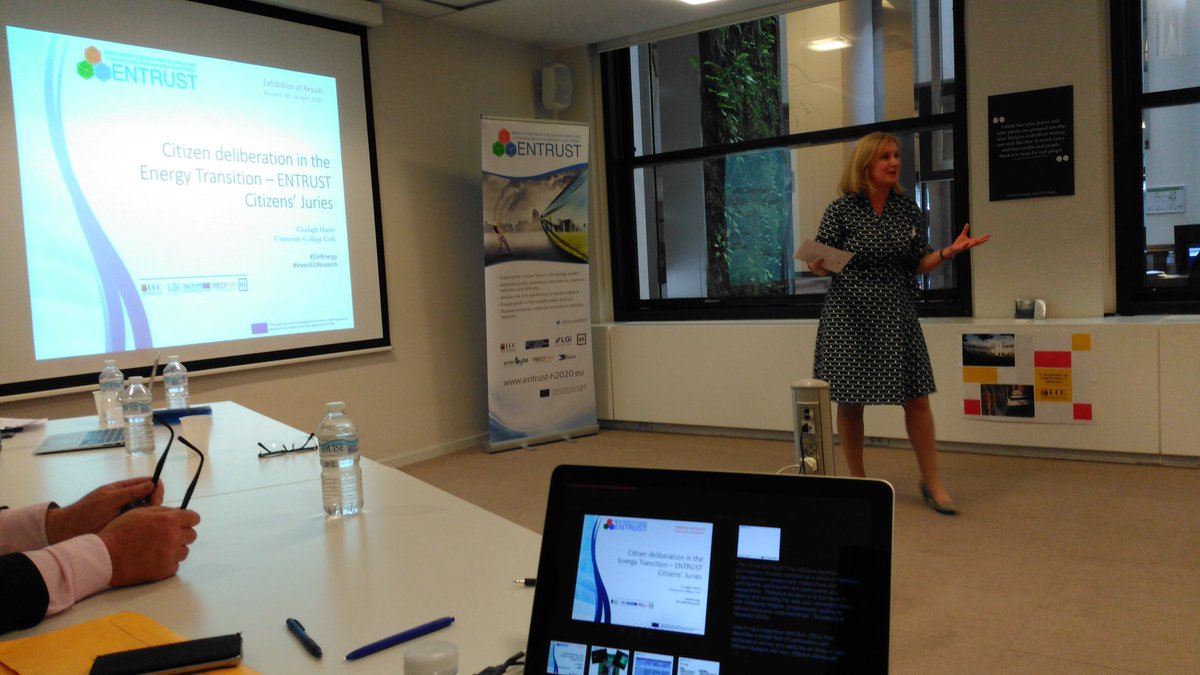 The UCC-led ENTRUST H2020 project sucessfully concluded at the end of April. Last week saw a well-attended and warmly received exhbition of the results from this innovative study into people's relationship with energy.
Over the past three years UCC researchers worked, along with partners in our ENTRUST Horizon 2020 project to explore the human and societal aspects of the energy system.
The ENTRUST project worked with six communities in five countries examining people's everyday energy practices and their attitudes and opinions on energy technologies. The project researched and trialled innovative methods of citizen engagement and participation.
On 26 April 2018, a large number of attendees gathered in Science14 Brussels for an exhibition of results of this innovative exploration of people's relationship with energy and the energy system.
Speakers discussed insights into the 'human factor' in the energy system developed within the project, including:
The (everyday) practice-based nature of people's relationship with energy;
Gendered differences in perceiving, relating to, and using energy;
Citizens' perceptions of energy technologies;
The challenge of addressing energy poverty, given its often hidden nature;
Citizen participation in the energy transition.

Enhanced by visual installations, the presentations emphasised the innovative aspects of the research, including novel participatory processes, and forwarded recommendations and support tools to contribute to an inclusive energy transition.