News
News
CPPU Director invited speaker at SEAI Irish Launch of H2020 energy topics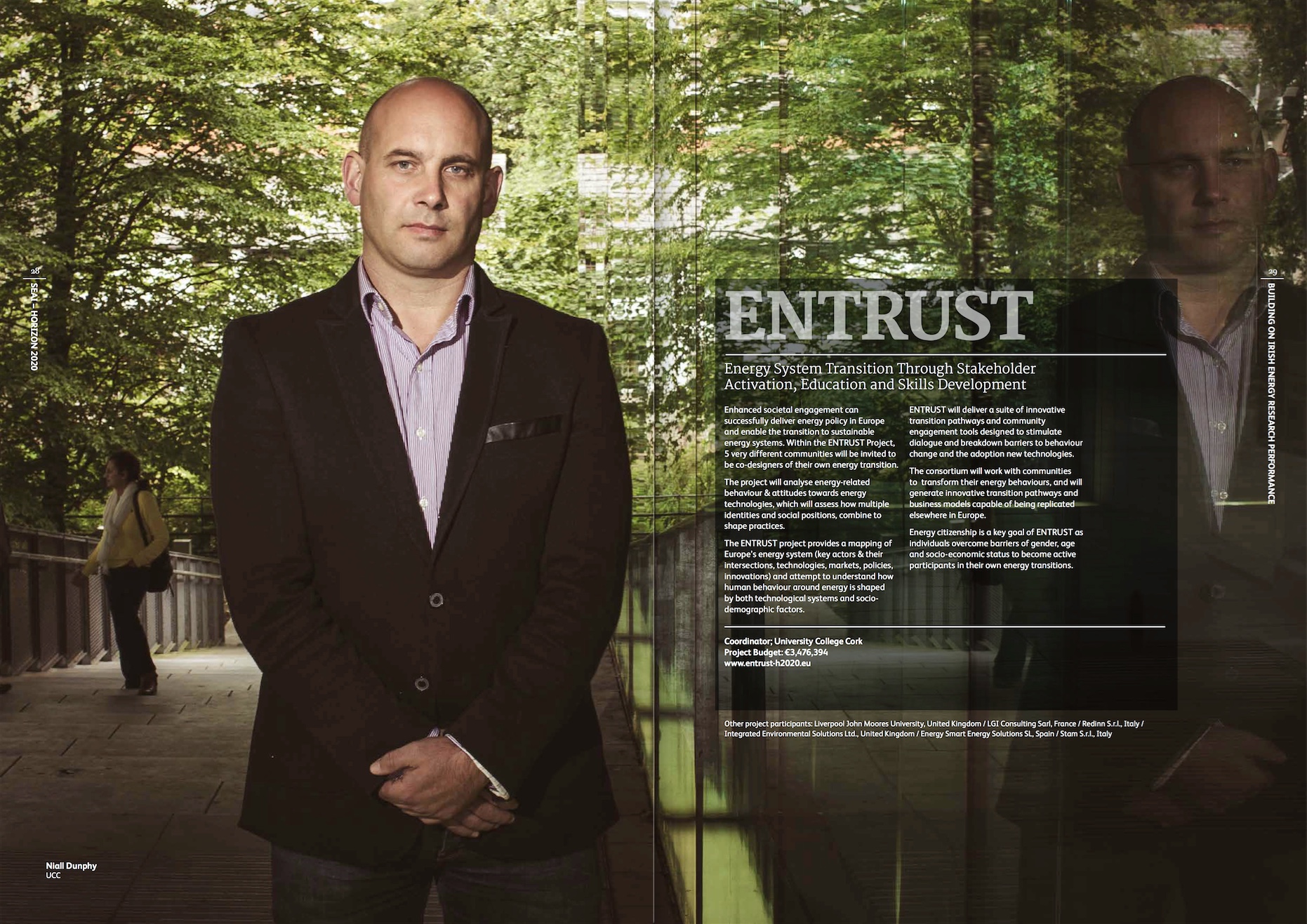 As part of today's 2016/2017 Energy Work Programme Info Day in Dublin, CPPU Director, Niall Dunphy delivered a talk on the topic 'perspectives on success' sharing experiences from both coordinating and partnering in success FP7 / H2020 proposals and lessons from those than got away!
A particular focus of the talk was on the experience of integrating social science disciplines with thoses from engineering and science. While such integration of perspectives has long been a key part of the CPPU approach, it has recently gained more prominence because of the emphasis placed on such collaboration in both H2020 and national research funding competitions.
The event also saw the lauch of 'Building on Ireland's Energy Research Performance', a joint publication from the Sustainable Energy Authority of Ireland (SEAI) and Enterprise Ireland, which showcases academic and industry exemplars successfully leading and participating in EU funded energy projects.
Over the past year, Irish energy research projects have secured €18m in EU funding, with the ENTRUST project led by CPPU showcased as one of these notable successes. At its launch today the SEAI called on Irish energy research groups to build upon these recent success as new funding rounds become open from the EU's Research and Innovation programme, Horizon 2020 (H2020).
Further information and copies of 'Building on Ireland's Energy Research Performance' available from here