News 2023
News 2023
Thermo Fisher Scientific Prize in Organic Chemistry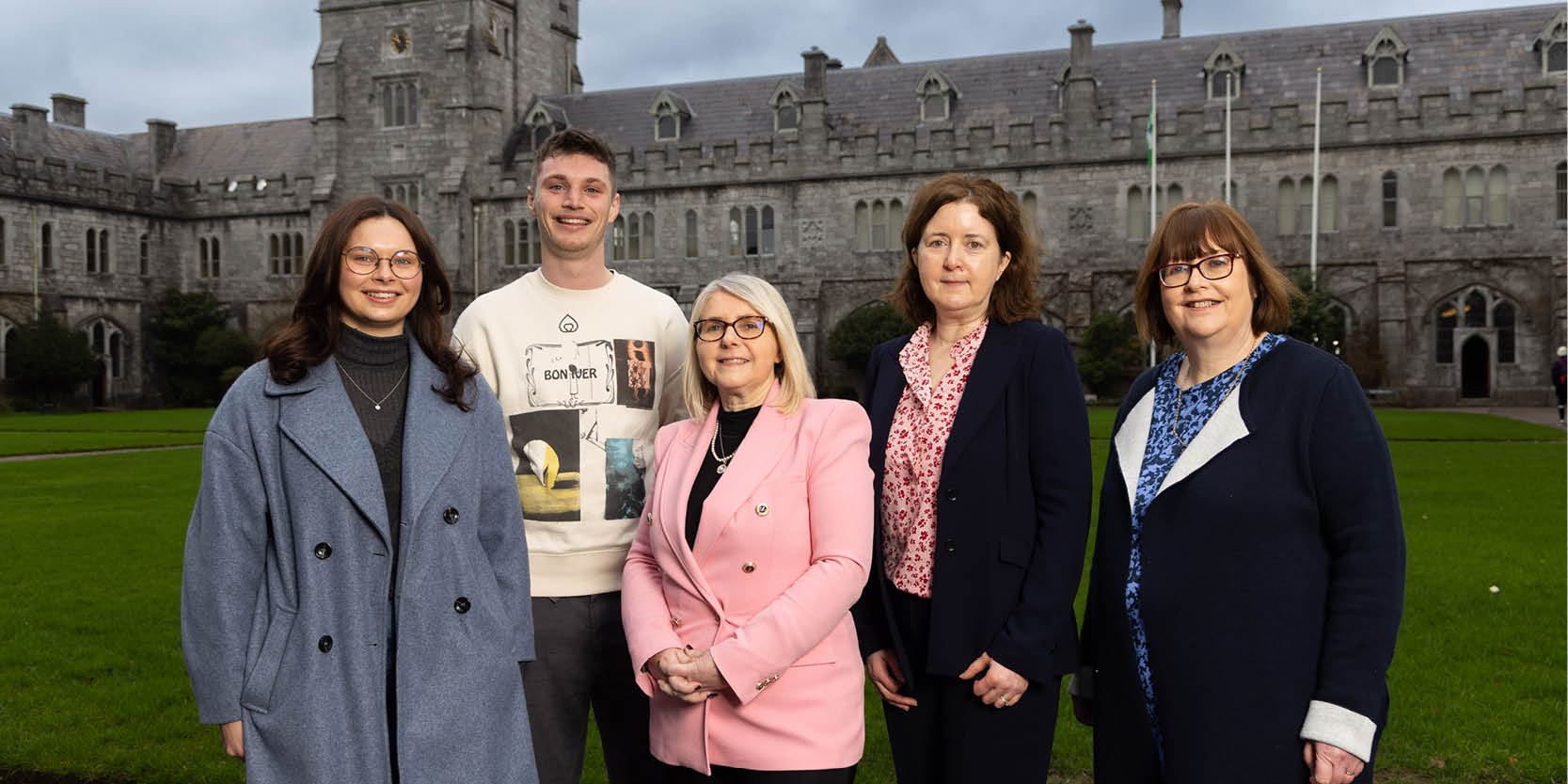 The Thermo Fisher Scientific Prize in Organic Chemistry was recently launched at UCC. The prize is open to all students who have completed third year in Chemistry and consists of a €1,000 cash prize and commemorative medal.
The prize will be awarded annually to the student who has passed with the highest combined mark in the Organic Chemistry modules. The inaugural prize will be awarded at the Annual UCC STEM Awards ceremony later this spring.
Speaking at the launch of the new Prize, Siobhan Creedon, Thermo Fisher's Director of Process Development, said: "We are delighted to officially launch the Thermo Fisher Scientific Prize in Organic Chemistry today.
UCC maintains a consistently high standard of science education, in particular Organic Chemistry. At our campus in Ringaskiddy, we have welcomed many UCC Chemistry graduates over the years, and have seen first-hand how they have put their knowledge to use, helping to develop transformational medicines that treat Cancer, Psoriasis, HIV, Parkinson's Disease and many more. As well as supporting them in their transition into their STEM career, we want to recognise the achievements of high-performing students in this programme."
Professor Anita Maguire, Head of School of Chemistry at UCC, said: "We are extremely grateful to Thermo Fisher Scientific for their support for our students through this new prize. The School of Chemistry is very proud of its talented and hard-working students - we look forward to congratulating the first recipient once announced."
Professor Sarah Culloty, Head, College of Science, Engineering and Food Science added: "The university really values our partnership with employers in the region and how it enhances the experience of our students. I would like to thank Thermo Fisher for sponsoring this new award, and we look forward to meeting the recipient at the UCC STEM Awards in May".
Thermo Fisher currently has approximately 500 working at its Cork site. Thermo Fisher Scientific Inc. is the world leader in serving science, with annual revenue of more than $40 billion. With a global team of more than 100,000. For more information, please visit www.thermofisher.com.