Our News
Our News
Digital badge in Innovation and Intellectual Property (IP)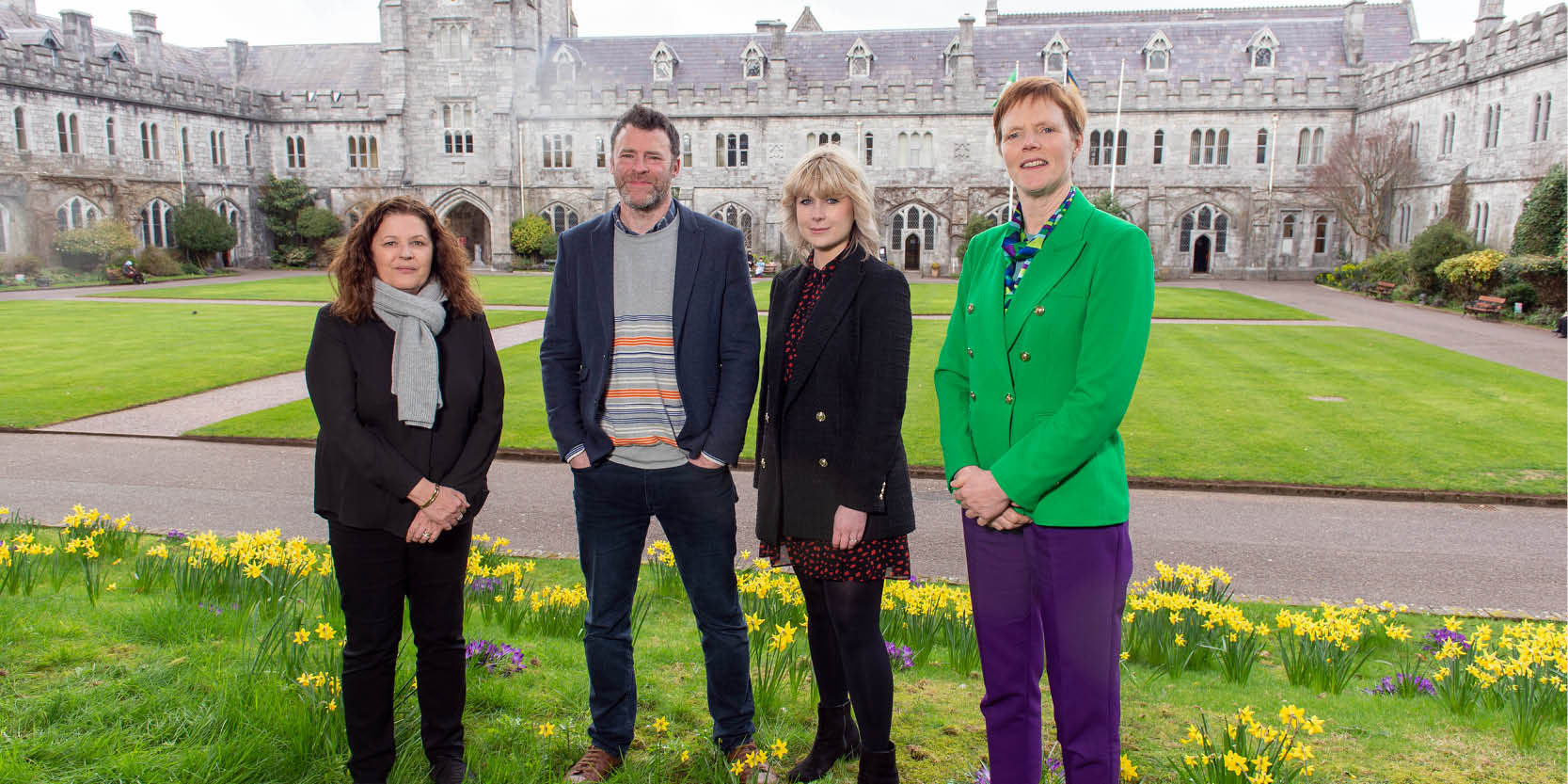 UCC Innovation in collaboration with the College of Science, Engineering and Food Sciences (SEFS) has launched a new digital badge in Innovation and Intellectual Property (IP) for Scientists and Engineers.
The UCC Innovation digital badge in Innovation and IP is a short course designed to support UCC scientists and engineers in learning about how to protect and commercialise their research and innovations.
It is the first digital badge in Ireland on this topic and will be delivered by UCC Innovation in collaboration with the College of Science, Engineering and Food Sciences (SEFS).
The course was developed by Dr Karen McCarthy, UCC Innovation Commercialisation Case Manager, in collaboration with Dr Gerald McGlacken, Vice Dean for Research and Innovation, SEFS, and Dr Susan Joyce, School of Biochemistry and Cell Biology, SEFS.
Innovation and IP Management
It will focus on key aspects of Innovation and IP Management – introduction to good IP management, the different forms of IP, IP protections such as patenting, and commercialisation activities such as licensing and creating spinout companies.
The course will begin on Wednesday, 5 April and run for 4 consecutive weeks. It is hoped that the course will run bi-annually, with enrolment opportunities for a spring and winter cohort.
Awareness and experience with innovation and IP management is an essential skill for researchers, both in the academic and commercial environment. The goal of the UCC Innovation digital badge in Innovation and IP is to empower and educate researchers to be more informed about the opportunities around IP.
Speaking at the launch, Professor John Cryan, Vice President for Research & Innovation at University College Cork said:
"I am delighted to see the launch of the Digital Badge in Innovation and IP, the first of its kind in Ireland. The course will significantly add to the skills of researchers in the College of SEFS, informing them about opportunities around University IP. As our UCC Futures programme continues to drive research in the University, the digital badge in Innovation and IP will enhance researcher knowledge of commercialisation opportunities and create awareness on what their research can offer in this area."
Professor Sarah Culloty, Head, College of Science, Engineering and Food Science said:
"An understanding of the importance of intellectual property is an increasingly significant aspect of academic research. This programme will equip our researchers with the skills necessary to transfer their knowledge and ideas into commercially viable solutions that can address our social, economic and environmental challenges".
Dr Sally Cudmore, Director of Innovation at UCC said:
"IP refers to creations of the mind, such as inventions, literary and artistic works, software code, new product designs, brand names, symbols etc. IP may have significant commercial and/or societal value which can benefit the national economy, UCC and the inventors. This digital badge course will help researchers identify IP in their research, describe the ways to protect and commercialise IP and the UCC supports available. It is a vital skill set for any scientist or engineer to have on their CV for a broad range of future careers from academia to industry."
For more on this story contact:
Enrolment for the digital badge is now open for UCC applications – interested participants can email innovationdigitalbadge@ucc.ie to express their interest. Places are limited and will be confirmed in advance of the course beginning Wednesday, 5 April.