News
News
AbbVie Scholarship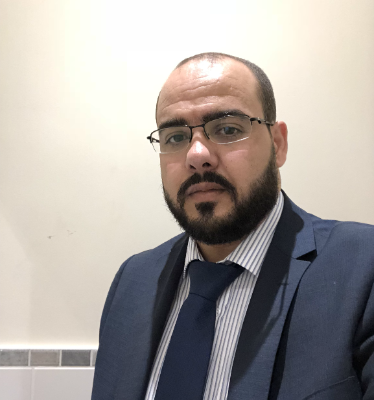 Gut Microbiome and Persistent Postoperative Pain After Breast Cancer Surgery
For the presentation of this research work in the Congress of College of Anesthesiologists of Ireland this year (2019), we are delighted to announce that Khaled Massaud won the AbbVie Scholarship Competition. He was competing for the scholarship with Hassan Ahmed who also presented his research work "Proficiency based progression training for epidural analgesia in labour" which is conducted in CUH.
Based on an emerging understanding of the importance of the gut microbiome in human and animal responses to stress, it is clear that gut microbiota influences bidirectional signaling between the central nervous system (CNS) and gut (microbiota-gut–brain axis). One element of this influence is the role of gut microbiota in visceral hypersensitivity and pain. Important clinical implications of this understanding have begun to emerge: for instance irritable bowel syndrome (IBS) patient cohorts demonstrate distinct gut microbiome characteristics and, in pre-clinical models, manipulation of the gut microbiome lessens visceral hypersensitivity. To date, attempts to improve pain symptoms in IBS using probiotics have been modestly and variably successful.
One research area which offers potential to the discovery of novel analgesic therapies is the activation of endogenous opiate pain processing including augmentation of descending inhibition. Manipulation of microbiota-gut-brain axis by administering probiotics offers one potential route for such activation. There are many examples of such manipulation altering animal behavior and physiology. Moreover, the strain specific impact of the probiotic Bifidobacterium breve NCIMB 702258 was seen on the endocannabinoid system. In theory, opportunities for such manipulation might exist during or close to early life stress or before noxious stimuli such as elective surgery.
Persistent post-surgical pain is defined as that which continues after a surgical operation in a significant form for at least three months (and is not related to pre-existing painful conditions). Persistent post-surgical pain is a common, under-recognized and important clinical problem which affects millions of patients worldwide. It results from a series of neuroplastic changes associated most commonly with peripheral nerve injury at the time of surgery. Predisposing factors include the type of surgery, pre-operative and acute post-operative pain intensity, and probably psychological (e.g. pain-catastrophizing) and genetic factors [e.g. GCH1 (GTP cyclohydrolase 1) haplotype]. Preventive measures which are currently available include selection of a minimally invasive surgical technique and an aggressive multimodal perioperative analgesic regimen.
Patients undergoing breast cancer surgery often experience moderate pain in the days after their surgery and many as 80% (of those whose surgery includes axillary clearance of lymph nodes) experience PPSP.
We hypothesize that characterization of the gut microbiome (composition and diversity) in these patients:
prior to surgery
three months after surgery
is associated with the incidence and magnitude of persistent postoperative pain.
Our research is being conducted in collaboration with The Department of Anatomy & Neuroscience, UCC, APC Microbiome Ireland, The Department of Anaesthesiology and Intensive Care Medicine, CUH
Team of the study:
Khaled Masaud– Peripheral Nerve Block Fellow, CUH
Niall O'Brien, Research Assisstant, UCC
Ronan Bluett, Anesthesiologist,CUH
Clare Keaveney Jimenez, Intern, CUH
Dr. Siobhain O'Mahony - Department of Anatomy & Neuroscience and APC Microbiome Ireland, University College Cork
Professor Mark Corrigan, Department of Surgery, UCC
Professor James O'Leary,UCC and Department of Anaesthesia University of Toronto
Professor George Declan Shorten, Professor of Anaesthesiology and Intensive Care Medicine, CUH/UCC