Irish in Latin America Exhibition Launch 2017
Irish in Latin America Exhibition Launch 2017
The Department of Spanish, Portuguese and Latin American Studies was proud to host a visit by President Michael D. Higgins when he presided over the opening of a major exhibition on the Irish in Latin America last Thursday (26 January 2017), a project undertaken by the department in collaboration with the International Office, UCC and the Department of Foreign Affairs and Trade.
President Michael D. Higgins launches Irish in Latin America Exhibition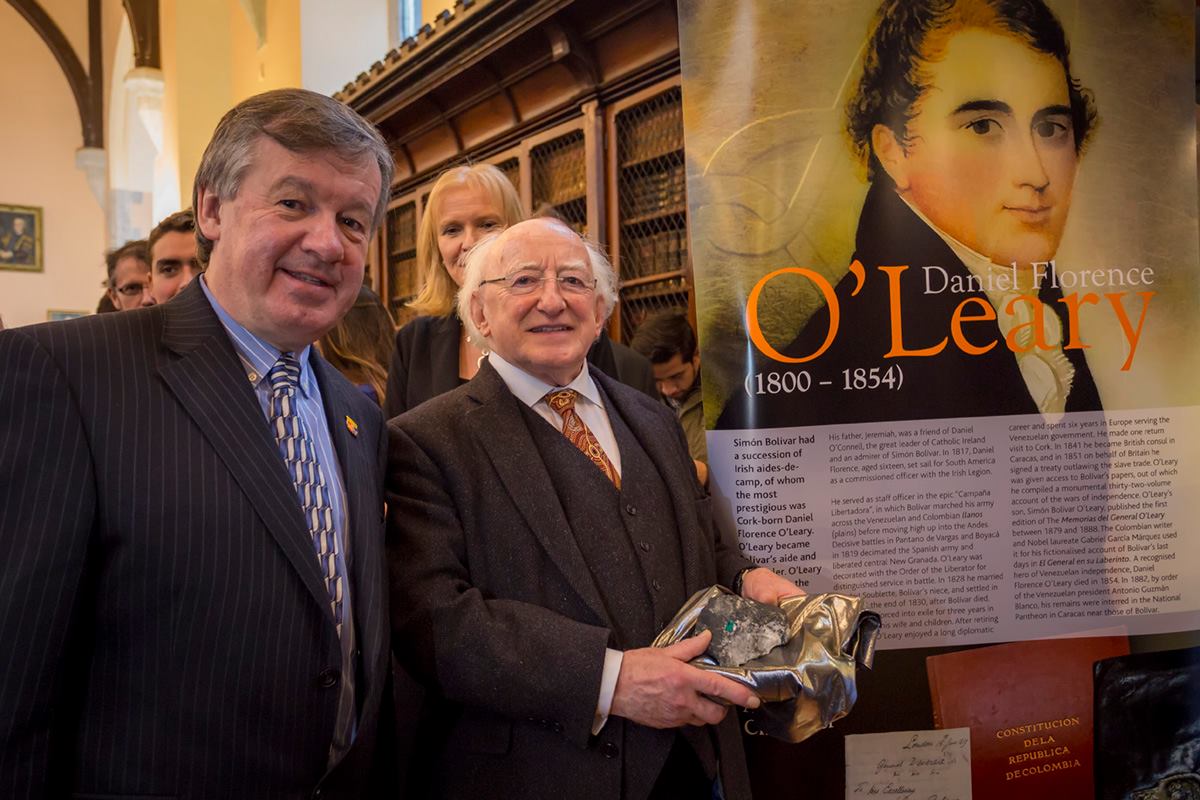 The exhibition is a celebration of those Irish figures who helped to shape art and cultural heritage, intellectual tradition, scientific scholarship as well as politics and foreign policy throughout Latin America. Celebrating the role of Irish immigrants in the region, the exhibition highlights Ireland and Latin America's shared history of colonialism and subsequent independence and revolutionary struggles. It features prominent Irish figures involved in independence and revolutionary struggles across the Latin American continent including Cork man, Daniel O'Leary, hero of Venezuelan independence and Charleville-born Eliza Lynch, the unofficial Queen of Paraguay.
A Spanish-language version of the exhibition was inaugurated in Mexico in October 2016 and Professor Nuala Finnegan will travel to Havana, Cuba in February for the opening of the exhibition there - again in the presence of President Michael D. Higgins.