News Archive
News Archive
Research Symposium in Mexican and Mexican-American Studies, 4-5 June 2014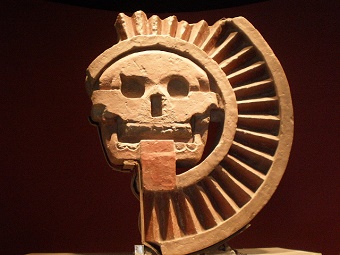 PATHWAYS, EXPLORATIONS, APPROACHES
This symposium invites participation from scholars working both in the area traditionally constituted as Mexican Studies and also in the area of Mexican-American and/or Chicano Studies. Its focus is deliberately expansive and we welcome panel proposals that will illuminate current approaches to, explorations of and pathways through these rich multidisciplinary fields that are underpinned by work in both the social sciences and humanities. The symposium aims to showcase research into Mexican and Mexican-American Studies as currently conceptualised, studied and taught in the academy. The symposium provides the opportunity to debate and discuss scholarly research and inquiry on Mexico from a diverse range of disciplinary perspectives. Interventions in the areas of cultural studies, literatures, art, theatre and performance, history, political science, anthropology, sociology and digital humanities are welcome. Papers that problematise area studies' approaches or that chronicle the issues facing inter- or multi-disciplinary research will be particularly welcome.
Confirmed keynote speaker, acclaimed poet, Lorna Dee Cervantes
Proposals for panels consisting of 3-4 people are invited in any area related to Mexican or Mexican-American Studies. Participation from scholars at early stages of graduate or post-doctoral research is particularly encouraged. Papers can be delivered in either Spanish or English and should be 20 minutes (max) in duration.
Panel proposals for 3 or 4 speakers to be sent by 31st January 2014 to Emer Clifford: eclifford@ucc.ie
More details can be found on our website: http://mexicanstudies2013.wordpress.com/