2015
2015
2015. April 1st. Symposium – Translation, Language and Performance on the Galician Stage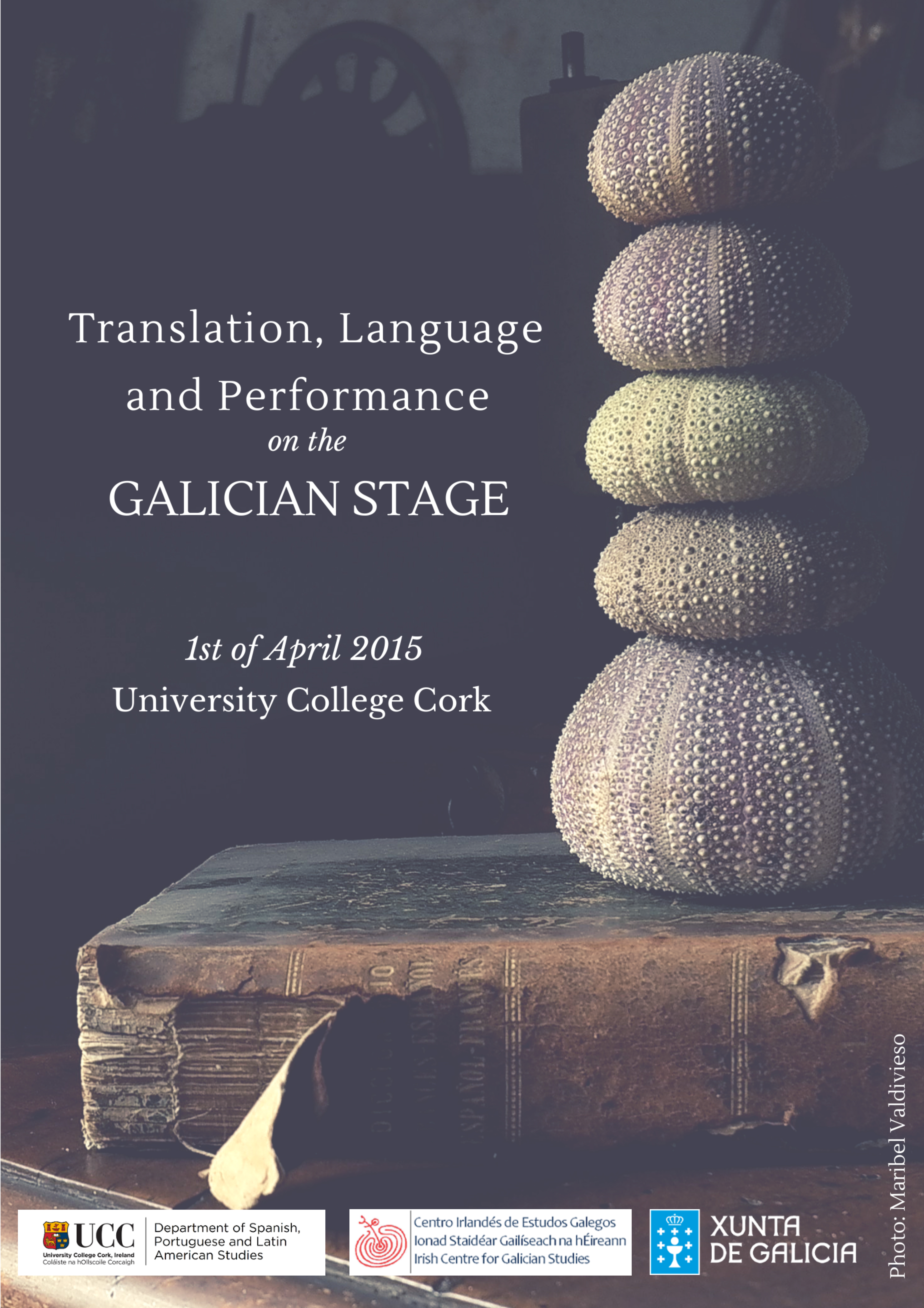 1st of April 2015
Translated dramatic texts have come to occupy a prominent place in the corpus of theatre in Galician language. Indeed, the position of translation as a source of material for theatre practitioners not only justifies but rather demands closer consideration of the factors informing these incorporations.
Questions around the legitimacy of translation have been present ever since the earliest attempts to delimit the concept of Galician theatre at the turn of the twentieth century and reignited with force during the 1970s, in response to contextual changes in the socio-political and theatrical spheres. The changing circumstances produced by the transition to democracy in Spain highlighted the need for reflection and definition on the part of practitioners. Despite the increasing acceptability of incorporation processes in the Galician system in subsequent years, the complex sociolinguistic circumstances revealed the continuing need to re-examine the role of drama translation in Galicia, as corroborated by instances such as the controversial CDG's decision to produce Valle-Inclán 98.
The contemporary and historical complexity of the relationship between translation, language and performance on the Galician stage calls for readings of the conditions and processes of drama translation not only in light of idiosyncratic minoritisation of Galician culture but also in terms of wider aesthetic and cultural norms.
This conference invites contributions that focus therefore on the creative processes and practices involved in the translation and adaptation of dramatic works in Galicia along thematic lines such as:
Processes and norms in the translation and incorporation of dramatic texts
Translation and theatre practice
Historical perspectives on the translation of drama
Translation and dramatic canon
Theatre translation in a minoritised cultural context
Translation and national identity
The multiple agents in the translation process: actors, directors, publishers, etc.
Reception and public impact of translated texts
Translation as a link with other theatre systems
You can download the symposium programme for more information.