2013
2013
Workshop on the Teaching and Pedagogy of Spanish with Manolo Pérez Saiz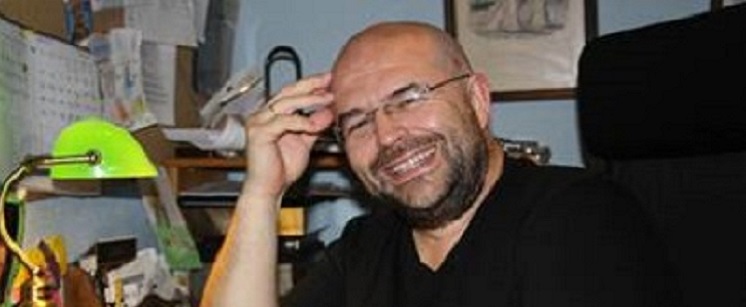 El Método de los relojes: Una nueva propuesta didáctica para la enseñanza de la gramática del español




Manolo Pérez Saiz holds a PhD from the University of Pittsburgh and currently teaches Spanish Linguistics at the University of Cantabria, Spain where he is Director of the Aula de Letras, a forum for the exploration of diverse perspectives on literature. In 2009, he published Método de los Relojes. Gramática descriptiva del Español, an innovative approach whose objective was to accelerate and maximize the learning process of Spanish as a second Language. Using the clock as his focal point, Dr Manolo Pérez Saiz will present his theory of 12 behaviours that form the basis of all grammatical structures in Spanish syntax. This widely acclaimed book has been described by Prof. José Polo (Universidad Autónoma de Madrid) as "obra no sintética pero con fuerte personalidad didáctica". He is a regular contributor to academic journals specializing in the teaching of Spanish as a second language and has recently published his first novel Escarcha en Tus Pestañas.

Aimed at current practitioners of teaching Spanish as a Foreign Language, the workshop will take place in G03, Western Gate Building, UCC on Tuesday 10th of September 2013 from 16:00 to 18:00. It will be of particular interest to teachers involved with Junior and Leaving Certificate curricula.

Fáilte roimh cách/All welcome/Bienvenidos a todos.