News
News
Social Pathologies of Contemporary Civilization 2018 conference 2nd & 3rd November at UCC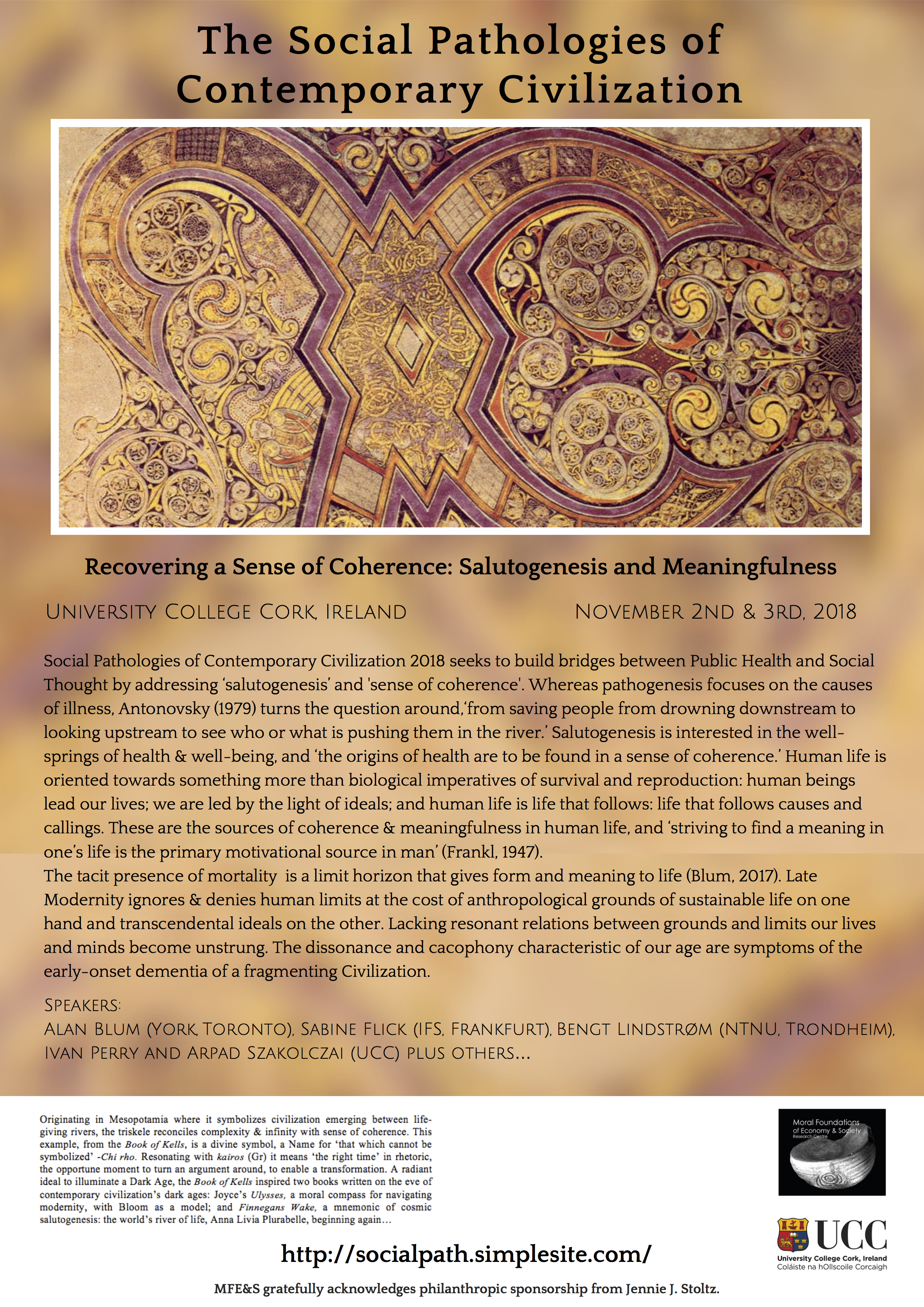 Recovering a Sense of Coherence: Salutogenesis and Meaningfulness - November 2nd. & 3rd. at UCC.
Speakers include: Alan Blum, Sabine Flick, Ivan Perry, Chris Rojek and Arpad Szakolczai plus others.....
Social Pathologies of Contemporary Civilization 2018 seeks to build bridges between Public Health and Social Thought by addressing 'salutogenesis' and 'sense of coherence'.
Whereas pathogenesis focuses on the causes of illness, Antonovsky (1979) turns the question around 'from saving people from drowning downstream to looking upstream to see who or what is pushing them in the river.'
Salutogenesis is interested in the well-springs of health and well-being, and 'the origins of health are to be found in a sense of coherence'.
The dissonance and cacophony characteristic of our age are symptoms of the early-onset dementia of a fragmenting Civilization.