News
News
New book with contemporary relevance!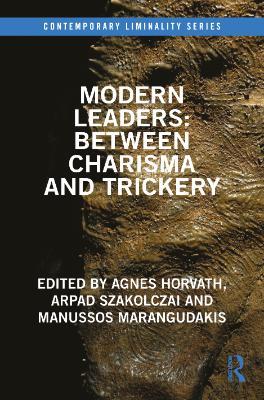 Congratulations to Agnes Horvath, Arpad Szakolczai, and Manussos Marangudakis on the publication of their edited book: Modern Leaders: In between charisma and trickery.
This is a timely book that considers the current striking rise of 'outsider' political leaders, catapulted, apparently, from nowhere, to take charge of a nation. It offers studies of contemporary political figures from the world stage - including Presidents Macron, Tsipras and Bolsonaro, among others - to examine the ways in which charismatic and trickster modalities can become intertwined, especially under the impact of theatrical public media.
Title - Modern Leaders: In between charisma and trickery
Editors - Agnes Horvath, Arpad Szakolczai, and Manussos Marangudakis
With a preface, introduction and concluding comments by the three editors, this book is divided into three parts:
Part 1: On Charis and Charisma
Part 11: Plato's Statesman
Part 111: Contemporary Case Studies
ISBN: 036733366X, 9780367333669