News
News
IMT-Ph.D course: Critical research of critique in an age of uncertainty, neoliberalism, and populism: insights from pragmatic sociology in dialogue with other critical perspectives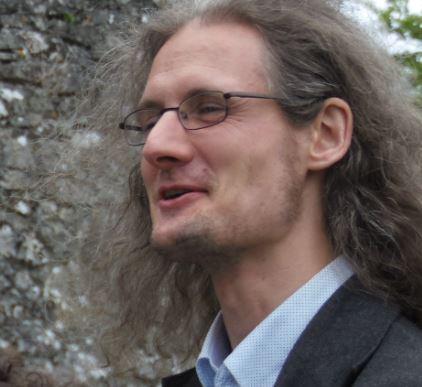 Congratulations to Dr Tom Boland who will be guest speaker with Laurent Thevenot at a 3 day symposium organised by Roskilde University. The course will be online via electronically supported formats.
The focus of this excellent Ph.D. course is set on how we can analyse and understand how actors live with, shape, and sometimes question and fight modern forms of power and government. Current challenges in welfare societies, such as developments of rising inequality in wealth and health, technological trends of artificial intelligence and automation, health, climate and biodiversity crises as well as the challenge to democracies that form populist and authoritarian currents, re-actualize the old but still highly relevant and interrelated questions of what is, and ought to be, critical research and what is the role and forms of critique in contemporary societies.
https://events.ruc.dk/imt-phd-course-critical-reserarchttps://events.ruc.dk/imt-phd-course-critical-reserarch
Laurent Thévenot is a Professor at the Ecole des Hautes Etudes en Sciences Sociales (Paris). He co-initiated in France two trends which rejuvenated the critical social sciences, and reached a wide international audience. With Luc Boltanski, he co-authored On Justification 2006 [1991] and originated the French 'Pragmatic sociology' of critique. Thévenot is also one of the founders of the 'Convention School' which has developed analysis of economical, social and political conventions that regulate uncertain coordination. Recently, as documented most importantly in L'action au pluriel. Sociologie des régimes d'engagement (Thévenot, 2006), as well as in a range of recent articles, Thévenot has explored the dimensions of social life 'under the public' as a condition to enlarge the scope of public critique to oppressions, and to understand the required transformations and obstacles to their exposition in common, in discord with the political community.
Tom Boland is Lecturer in Sociology at University College of Cork, Ireland. His research focuses on critique, literature and unemployment. He is the author of Critique as a Modern Social Phenomenon (2012) and co-author of The Sociology of Unemployment (2015) and, latest, author of The Spectacle of Critique (2019). In his recent book, Boland combines historical interrogations of the roots of critique, as well as contemporary examinations of political discourse in relation to populism, as seen in presidential elections, historical commemorations and welfare reform, to offer a new sociology of critique that problematises critique and diagnoses its crisis, cultivating acritical and imaginative ways of thinking.