News
News
Quercus Scholar Joanne O'Riordan named as Grand Marshall of the Dublin St. Patrick's Day Parade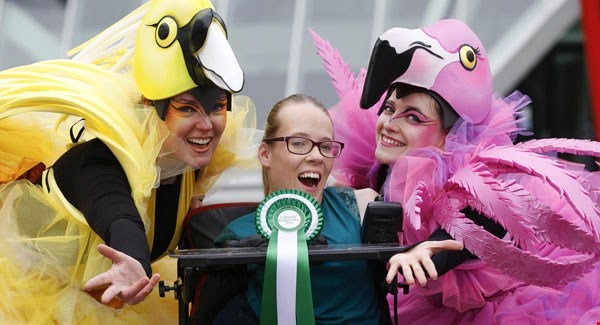 Quercus Active Citizenship Scholar, Joanne O'Riordan will make history as the youngest person ever to lead the national St Patrick's Day parade in the capital on 17 March.
Commenting on the announcement, the UCC student said it is a "serious dream come true". "I am extremely honoured and delighted to be this year's Grand Marshall in the Dublin St Patrick's Day Festival."
CEO of the St Patrick's Festival Susan Kirby commented: "Joanne and her outlook on life are an incredibly powerful story and an important message to share. "Her achievements to date are an example of the ability of a strong will and she is a great ambassador for people young and old, of whatever ability to live life to the full". Four days of music, dance, performance art, street-theatre and film have been planned in Dublin for the national holiday between 17 and 20 March 2016.